New Jersey Medical Malpractice Lawyers Review Statute of Limitations for Medical Malpractice Claims in New Jersey
There are time limits within which an injured patient has to file a case for medical malpractice.  The Statute of Limitations vary by state and can be somewhat complicated with different nuances and various deadlines.  New Jersey Statutes can be found in sections 2A:14-2 and 2A:14-21.
New Jersey requires that an injured patient must file a claim of medical malpractice within two years of the date of injury.  Failure to establish a medical malpractice suit within two years will result in a patient's inability to pursue any legal remedy for their injury.  There are some exceptions to the two year rule.  These include:
Discovery Rule: This applies in cases in which the patient did not realize their injury resulted from medical malpractice within the two year time period.  Under the discovery rule exception, the statute of limitations time period does not commence until the patient becomes aware of the injury resulting from a doctor's negligence.
Children: Any case of medical malpractice in New Jersey that injures a minor under the age of 18 has an extended statute of limitations.  The two year time limit does not start until the injured child turns 18.
Birth Injuries: This is exception to the minor rule.  Any birth injury medical malpractice lawsuit also has an extended statute of limitations; however, a birth injury lawsuit must be filed before a child turns 13.
Mental Disability: The statute of limitations is extended for NJ residents who are mentally impaired.
Other:  If the physician who committed the malpractice left the state of New Jersey, the injured party will have an extended time period to pursue a medical malpractice lawsuit.
New Jersey medical malpractice lawyers at Eichen Crutchlow Zaslow, LLP offer this article to provide residents with some basic information regarding the time limits for medical malpractice lawsuits in New Jersey; however, pursuing a case of medical malpractice can be quite complex.  For more information on New Jersey medical malpractice lawsuits, contact our experienced New Jersey personal injury lawyers in Edison, Red Bank or Toms River, NJ.  Call 732-777-0100 or contact us online.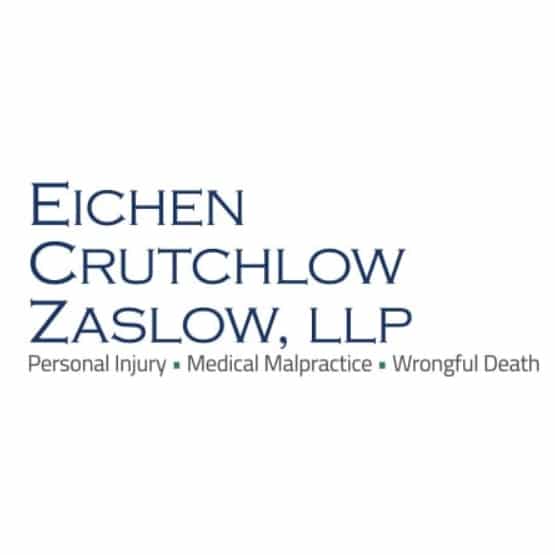 Eichen Crutchlow Zaslow, LLP has purposely remained small in size, because it is important to us that we get to know our clients and their needs. Larger NJ injury firms may churn out case after case, but that's not how we operate. Partners Barry Eichen, William Crutchlow, and Daryl Zaslow have created a firm with the resources to handle complex litigation, and a team that takes your case personally.
Find out more about Eichen Crutchlow Zaslow, LLP