Collecting, Recording and Preserving Evidence in Car Accident Cases
If you have been involved in a car accident, the first thing you are likely to experience is shock. Legal issues are probably last on your mind, as you are dealing with possible injuries, loss of income, figuring out how you will get to work, and other immediate concerns.
However, it is important to try to remain calm following an accident and take steps to preserve as much evidence as you can. Even when negotiating with insurance adjusters, it is important to have extensive evidence to support your claim for damages. The amount of evidence you can gather will often directly affect the success of your claim.
What Should You Do Following a Car Accident?
First, make sure that everyone involved is ok, and call an ambulance if anyone is injured. Next, call the police—even if the accident seems minor. Having a police report is one of the critical tools in establishing which driver caused the accident, and perhaps why it happened.
While waiting for the police to come, or even after they have arrived, take photos of all vehicles involved, the road conditions, weather conditions, debris on the road, nearby traffic signals, any skid marks, and license plates. Get insurance information and driver's license numbers of all drivers involved. Request contact information from any bystanders and witnesses as well.
If you do not have a pen, perhaps snap a picture of witnesses' and drivers' IDs.  Ask bystanders if they took any pictures of their own. If so, ask them to send you the photos. Ideally, you should write down an informal statement from them to jog their memory down the road, in case they forget what they saw.
Do not forget to ask all the drivers involved whether they were on-the-job at the time of the accident. For example, were they making a delivery for their employer? If so, get their employer's information as well.
What to do after leaving the scene of an accident
After leaving the accident scene, the duty to collect evidence continues. Be sure to keep excellent records of all expenses you incur relating to the accident, including auto shop bills, vehicle rentals, and more. Save receipts of any vehicle upgrades or work you had done just prior to the accident. Make a separate file to gather your medical bills and paperwork if you sustained any injuries in the accident.
One of the most useful things you can do is to keep a journal of the accident and its aftermath. Record how you feel the day of the accident and take pictures of any injuries. Then, continue to record how you are feeling and take pictures at regular intervals – for instance, every two days – to show the progress of your injuries.
Do not forget to request copies of your medical records, including any MRIs and X-rays that are taken.
New Jersey Car Accident Lawyers at Eichen Crutchlow Zaslow, LLP Build Strong Cases for Injured Accident Victims
In a personal injury lawsuit following a car accident in New Jersey, the injured Defendant bears the burden of proving that they sustained damages—and what those damages are. That is why it is of the utmost importance to gather evidence after an accident. The trusted New Jersey car accident lawyers at Eichen Crutchlow Zaslow, LLP provide free consultations to injured accident victims throughout the state from our offices in Edison, Red Bank, and Toms River. Call us today at 732-777-0100 or contact us online to arrange your free, no-obligation consultation.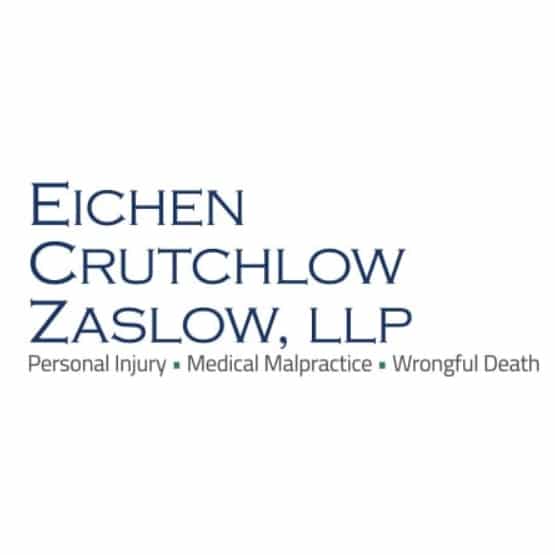 Eichen Crutchlow Zaslow, LLP has purposely remained small in size, because it is important to us that we get to know our clients and their needs. Larger NJ injury firms may churn out case after case, but that's not how we operate. Partners Barry Eichen, William Crutchlow, and Daryl Zaslow have created a firm with the resources to handle complex litigation, and a team that takes your case personally.
Find out more about Eichen Crutchlow Zaslow, LLP