Injuries from Winter Storms in NJ
Hurricane season is officially over, but that doesn't mean we're out of the danger zone yet. New Jersey suffered its first major winter storm in November, which managed to paralyze most of the state with its unexpected snowfall totals. At least one NJ resident died, and there were almost 1,000 car accidents.
The truth is, winter storms – even storms we're actually prepared for – cause plenty of injuries and tens of thousands of dollars in home and auto property damage every year. Some of the most common injuries include:
Lacerations, broken bones and sprains from slipping and falling
Tramatic brain injuries, neck injuries and spinal injuries from traffic accidents
Hypothermia from extreme temperatures
Heart failure from overexertion when trying to shovel snow
Injury-based infections, as open wounds are easy targets for infections
CO poisoning from running generators in unventilated areas
Bad weather on the road means a lot of slipping and sliding. Combine that with the increased delivery truck traffic, and highways like the Turnpike, Rt. 18, the GSP, and 287 can become even more dangerous than usual.
Preparing yourself for the storm season ahead
We understand that you might have to be out on the road, even when the forecast is bad. We also understand that sometimes, Mother Nature rears her head in unexpected ways. To keep yourself and your loved ones safe this year, there are a few things you can do to help minimize, and perhaps even eliminate, the potential for injury:
Avoid driving when you can. If you have to drive in bad weather, turn your four ways on, stick to the right lane, and drive below the speed limit – just like the road signs say.
Make sure you keep a flashlight, road flares, a spare blanket, some water and crackers, and a phone charger in your car.
Review your homeowners' policy, and make sure you are covered in the event of hail, rain, snow, or other storm-related weather.
Stay far away from down power lines and trees.
Keep your generator outside, and make sure your carbon monoxide and smoke detectors are working, installed, and have batteries in them.
Bring your pets inside. Not only is it illegal to leave them out in terrible weather, but you or your children can be critically injured if you're outside looking for King instead of inside where it is warm.
Make sure your chimney is clean and the flu is open if you have a fireplace. Chimney fires spread fast and do unbelievable damage.
The last couple of years have seen warmer temperatures and milder weather, with a few big storms in the winter. That type of behavior often breeds complacency. This year, however, has been fraught with extreme weather events throughout the nation, and if the latest predictions of the Farmer' Almanac are true, we could be in for a very tempestuous winter. Taking a few added precautions may help keep you and your family safer, and keep the roads clearer for emergency personnel in the event something does happen.
At Eichen Crutchlow Zaslow, LLP, we fight on behalf of injury clients throughout New Jersey. If you are injured in a NJ car accident or by the negligence of another, we can help. Please schedule a free consultation at one of our offices in Red Bank, Edison or Toms River by calling 732-777-0100, or filling out our contact form.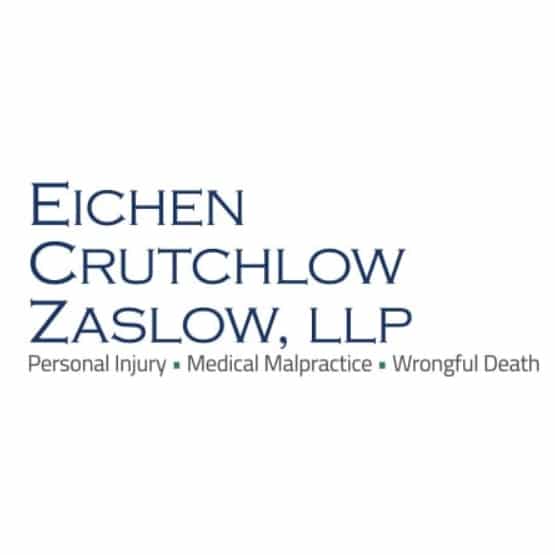 Eichen Crutchlow Zaslow, LLP has purposely remained small in size, because it is important to us that we get to know our clients and their needs. Larger NJ injury firms may churn out case after case, but that's not how we operate. Partners Barry Eichen, William Crutchlow, and Daryl Zaslow have created a firm with the resources to handle complex litigation, and a team that takes your case personally.
Find out more about Eichen Crutchlow Zaslow, LLP