Breast Implants with Cancer Link Won't be Banned by F.D.A.
Breast implants that have been linked to a rare form of cancer will not be banned for sale in the United States, per a statement by the Food and Drug Administration (FDA). The breast implants, which are textured instead of smooth, have been banned in other countries for causing the rare form of cancer known as anaplastic large-cell lymphoma (an immune system cancer). The majority of cancer cases found have occurred in women who have the textured implants, and most have been made by Allergan.
The FDA claims that even though there is risk present with these breast implants, there is not enough data that would justify the agency in banning the implants from being sold. The FDA also noted that the risk of developing cancer was still consider low, even though it has been increasing. In the statement, the FDA said that in patients who have lymphoma, it was not known whether the patient had textured or smooth implants.
The statement from the FDA reads in part:
"While the F.D.A. doesn't have definitive evidence demonstrating breast implants cause these symptoms, the current evidence supports that some women experience systemic symptoms that may resolve when their breast implants are removed."
Cancer doctor rebukes lymphoma claim by FDA
An oncologist doctor from the M.D. Anderson Cancer Center in Houston, Texas has rebuked the claim made by the FDA that the smooth breast implants could also be the cause of cancer in patients. The doctor, Mark Clemens, M.D., told The New York Times that the cancer has been linked exclusively to the breast implants with texture. Clemens went on to explain that there have yet to be any cases arise where women suffer from lymphoma and have the smooth implants. He said there are cases, however, where women previously had textured implants and replaced them with smooth implants and then developed lymphoma.
The statistics
As of May 2, 2019, there have been more than 600 cases and 20 confirmed deaths of patients with textured implants who developed lymphoma. The United States accounted for 265 of those cases. It is estimated that more than 10 million women in the world have breast implants.
FDA has proposed implementing changes
Despite not banning the use of textured breast implants, the FDA has proposed implementing changes regarding how the implants are packaged and how doctors must handle discussing them with patients. The FDA wants warnings added to the labeling of breast implants and wants doctors to review checklists that describe the risks of the implants with patients prior to surgery.
If you have textured breast implants and have developed anaplastic large-cell lymphoma, you want an experienced medical products liability attorney on your side. Eichen Crutchlow Zaslow, LLP provides aggressive, comprehensive representation on behalf of clients throughout New Jersey. We have offices in Red Bank, Toms River and Edison. Call us today at 732-777-0100 to schedule a free consultation or complete the contact form on our website.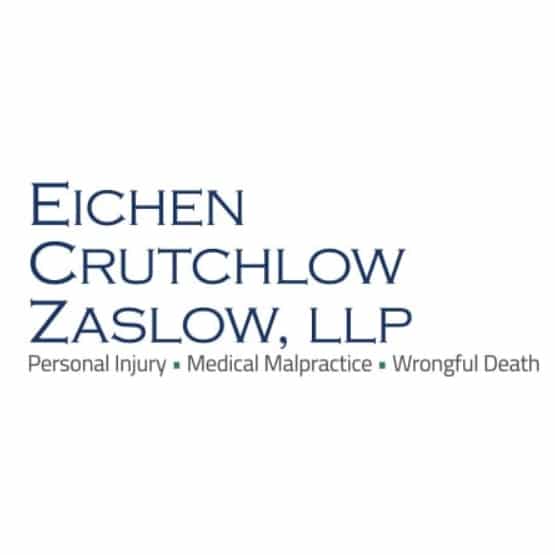 Eichen Crutchlow Zaslow, LLP has purposely remained small in size, because it is important to us that we get to know our clients and their needs. Larger NJ injury firms may churn out case after case, but that's not how we operate. Partners Barry Eichen, William Crutchlow, and Daryl Zaslow have created a firm with the resources to handle complex litigation, and a team that takes your case personally.
Find out more about Eichen Crutchlow Zaslow, LLP