Task Force Report Finds Boeing, FAA at Fault over 737 Max Certification
A report from the Joint Authorities Technical Review (JATR), tasked with providing an account on how federal regulators certified the Boeing 737 Max jet, released a long-awaited report on Friday. The 737 Max was involved in two deadly crashes within five months of each other this past year, one in Indonesia and one in Ethiopia.
In both crashes, black box data suggests that the 737's new MCAS system malfunctioned, causing the pilots to lose control of the plane minutes after takeoff – 189 dead in the first crash and 157 dead just months later.
JATR is comprised of technical representatives from the Federal Aviation Administration (FAA), National Aeronautics and Space Administration (NASA), and civil aviation authorities from Australia, Brazil, Canada, China, Europe, Indonesia, Japan, Singapore and the United Arab Emirates.
Holding both the FAA and Boeing at fault
Overall, the report faults both the FAA and Boeing for failures in the certification process for the Boeing 737 Max. The general summary of their findings is that Boeing's new MCAS system – an anti-stall system blamed for the two fatal crashes – was significantly changed from previous plane models. Further, according to CNN, the task force also reported concerns with the FAA's "controversial Organization Designation Authorization program, a mandate from Congress that allows Boeing employees selected by the company to evaluate aircraft parts and systems for compliance with FAA requirements."
The task force found that Boeing had failed to update their safety documents regarding the MCAS system as it evolved, preventing the FAA from adequately reviewing its safely. The report also noted that Boeing's MCAS had grown so complex, the FAA's difficulty in finding certification engineers with enough knowledge may also have contributed to failures in inspecting and certifying the 737 Max.
The report also made several recommendations and suggestions to the FAA for the future, including:
Reconsidering the time they allow pilots to troubleshoot and respond to problems due to the increasing complexities of flight systems
More closely assessing changes to a plane's design and if it may impact other new or existing systems
Ensuring they're more aware of significant design changes from plane manufacturers
The report stated, "The FAA should be provided all system differences between related aircraft in order to adequately evaluate operational impact, systems integration, and human performance."
FAA Administrator Steve Dickson said in a public statement, "We welcome this scrutiny and are confident that our openness to these efforts will further bolster aviation safety worldwide. The accidents in Indonesia and Ethiopia are a somber reminder that the FAA and our international regulatory partners must strive to constantly strengthen aviation safety."
The companies who manufacture our vehicles – whether they're bicycles, cars or airplanes – have a responsibility to keep their products safe. When they fail to do so, hundreds of lives can be lost. Our New Jersey product liability and accident attorneys work to hold those companies responsible. Look to us for help and call our offices today.
Contact the team at Eichen Crutchlow Zaslow, LLP by calling 732-384-1331 or filling out the contact form to schedule a free consultation at our offices in Edison, Toms River, or Red Bank.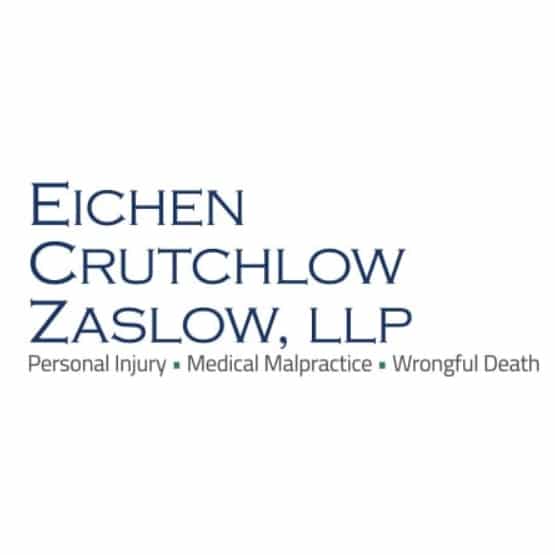 Eichen Crutchlow Zaslow, LLP has purposely remained small in size, because it is important to us that we get to know our clients and their needs. Larger NJ injury firms may churn out case after case, but that's not how we operate. Partners Barry Eichen, William Crutchlow, and Daryl Zaslow have created a firm with the resources to handle complex litigation, and a team that takes your case personally.
Find out more about Eichen Crutchlow Zaslow, LLP