Metformin Recalled by Multiple Manufacturers Due to Carcinogens
Two manufacturers have recalled the diabetes drug Metformin due to possible carcinogens in them. The recalls came just weeks apart by Amneal and Lupin because there might be too much N-Nitrosodimethylamine (NDM) in the drug. NDMA has been known to cause cancer when it reaches certain amounts.
The Amneal recall. When the FDA tested seven lots of Metformin it found high levels of NDMA in all of them. The FDA recommended that the seven lots be recalled. Amneal went one step further and recalled all lots of the drug that had yet to expire. In its recall announcement, Amneal said that it had not received any reports of adverse effects of the drug as it relates to this issue.
The Lupin recall. When Lupin Pharmaceuticals announced it was recalling Metformin in early June it became the fifth diabetes drug to be recalled. Lupin recalled its 500 mg tablets in just one lot that expires in December 2020. Aside from Amneal and Lupin, Metformin tablets were also recalled by Apotex, Marksans, and Teva.
Statement by the FDA
The FDA issued a statement naming the five drug manufacturers of Metformin:
Patients taking recalled ER metformin should continue taking it until a doctor or pharmacist gives them a replacement or a different treatment option. It could be dangerous for patients with type 2 diabetes to stop taking their metformin without first talking to their health care professional. FDA recommends that health care professionals continue to prescribe metformin when clinically appropriate; FDA testing has not shown NDMA in immediate release (IR) metformin products (the most commonly prescribed type of metformin).
What is NDMA?
NDMA is an organic compound found all around us, including in water, dairy products, meat, air, soil, and vegetables. Every single person has been exposed to NDMA. However, the FDA has said that it should only be ingested via drugs at a clip of 96 nanograms per day.
If ingested at high levels, NDMA can cause liver, kidney, and lung issues, according to the World Health Organization. It's possible that NDMA could also cause colorectal or gastric cancer. This information comes from tests done on animals. There have yet to be any cases of cancer in humans because of NDMA.
It's also not known how NDMA makes its way into medications. The FDA has said that NDMA might get into a medication when it is manufactured or even when it is being packaged or when it is stored: "It appears that a perfect storm of sorts has to take place: The compounds that form NDMA may be present in the drug and, under certain conditions, may form after formulation of the drug."
Have you or a loved one been diagnosed with cancer after taking a prescribed drug? Have you encountered serious side effects from a prescription drug? Product liability laws cover drugs that have too much of one ingredient that leads to health complications. Schedule a free consultation with Eichen Crutchlow Zaslow, LLP in Toms River, Edison, or Red Bank by calling 732-777-0100, or completing our contact form.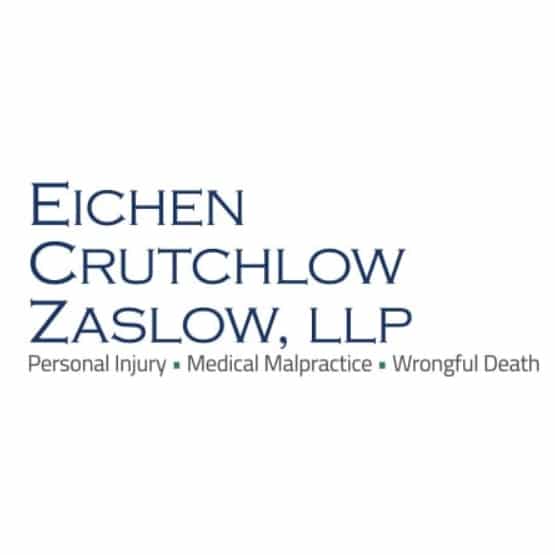 Eichen Crutchlow Zaslow, LLP has purposely remained small in size, because it is important to us that we get to know our clients and their needs. Larger NJ injury firms may churn out case after case, but that's not how we operate. Partners Barry Eichen, William Crutchlow, and Daryl Zaslow have created a firm with the resources to handle complex litigation, and a team that takes your case personally.
Find out more about Eichen Crutchlow Zaslow, LLP