NJ May Legalize Recreational Marijuana. Will It Lead to More Car Crashes?
For the last few years, the State of New Jersey has contemplated legalizing marijuana. After years of debate, the question will finally make its way to the ballot box this November. If the referendum to amend the state Constitution passes, it will go into effect on January 1, 2021, and adults aged 21 and older will be able to purchase and use recreational marijuana.
Public viewpoints about marijuana use have modified considerably; polling indicates that New Jersey voters are largely in favor of legalizing cannabis. Some 30 states, including New Jersey, and the District of Columbia now allow medical marijuana use. About nine states, including Washington and Colorado, allow marijuana use for recreational purposes.
Studies suggests a correlation between marijuana use and serious traffic accidents
It is a widely known fact that marijuana changes in individual's ability to perform certain functions. One of these important functions is the operation of a motor vehicle.
The AAA Foundation for Traffic Safety issued a report this year that elevates concerns about the link between serious traffic accidents and marijuana use. The researchers in the study focused on the state of Washington and compared information in the state about fatal accidents prior to and after the legalization of recreational marijuana. Their findings showed that before legalization about 8.8% of drivers involved in deadly traffic crashes received the positive test for THC. Over the next 1 to 2 years after legalization, the percentage testing positive for THC in these crashes jumped to 18% – more than doubling the previous level.
Five years after legalization, the percentage testing positive for THC increased further to 21.7%. Although a positive test for THC does not automatically correlate with impairment from marijuana, it does provide evidence of a correlation between fatal auto accidents and more drivers involved in these crashes with THC in their system.
Additional data from another study also correlates traffic accidents and the legalization of marijuana. The Highway Loss Data Institute issued a study in 2017 that found Colorado and Washington – states that legalized marijuana for sale on a retail basis – had an increase in car crash claims compared to states that did not permit recreational marijuana sales.
Another study published by researchers from the University of California—San Francisco uncovered that car crashes in Colorado rose by 10% after marijuana legalization.
If you or a loved one has suffered injuries in a car crash resulting from another driver's negligence, the attorneys at Eichen Crutchlow Zaslow, LLP are here to help. We will work diligently to review your case and determine your eligibility for compensation. Once that is established, we can fight vigorously on your behalf to secure the monetary award you are owed. To set up a free case evaluation, give us a call today at 732.777.0100, or fill out our contact form and send us a message. Our team serves clients from our offices in Toms River, Edison, and Red Bank.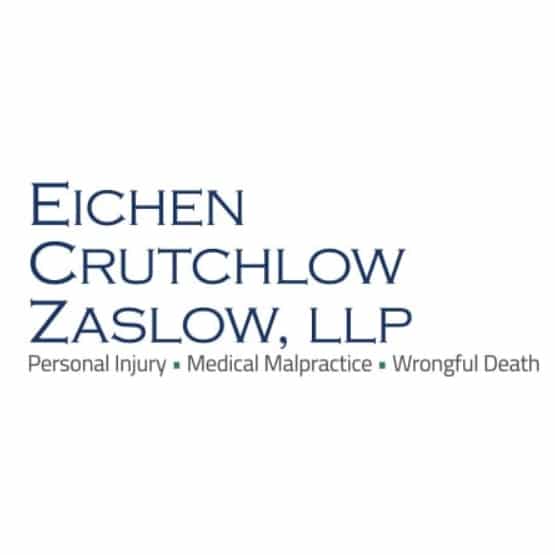 Eichen Crutchlow Zaslow, LLP has purposely remained small in size, because it is important to us that we get to know our clients and their needs. Larger NJ injury firms may churn out case after case, but that's not how we operate. Partners Barry Eichen, William Crutchlow, and Daryl Zaslow have created a firm with the resources to handle complex litigation, and a team that takes your case personally.
Find out more about Eichen Crutchlow Zaslow, LLP