Joseph M. Marabondo Is a Certified Civil Trial Attorney
Eichen Crutchlow Zaslow, LLP is proud to announce that Attorney Joseph M. Marabondo has been Certified by the Supreme Court of New Jersey as a Civil Trial Attorney. Only 2% of all practicing attorneys in New Jersey have obtained this prestigious Certification.
The Supreme Court of New Jersey's Board on Attorney Certification "was established by the Supreme Court of New Jersey in 1980 for the purpose of helping consumers find attorneys who have a recognized level of competence in particular fields of law." The Board administers the Certification program and passes its recommendations along to the Court. In order to gain Certification, an attorney must prove he or she:
Has been a member in good standing of the New Jersey Bar for at least five years;
Has taken a specific number of continuing legal education courses in the three years prior to filing an application;
Demonstrates substantial involvement in preparation of litigated matters;
Demonstrates an unblemished reputation by submitting a list of attorneys and judges who will attest to the applicant's character and ability; and then
Passes a written examination covering various aspects of practice in the designated specialty.
Board Certification indicates that the attorney has not only undergone extensive training, but has also reached a level of experience and ability in his or her chosen practice area. As a Board Certified Civil Trial Attorney, Mr. Marabondo has exhibited an exceptional level of achievement as a litigator.
About Board Certified attorney Joseph M. Marabondo
Joseph "Joe" M. Marabondo is a dedicated trial attorney handling complex injury lawsuits arising from acts of negligence, medical malpractice, wrongful death, and defective products. He has been recognized by The National Trial Lawyers: Top 40 Under 40 as well as New Jersey Super Lawyers Rising Stars. In 2020, he was named on of New Jersey's Best Lawyers for Families by New Jersey Family, for his work in the area of Personal Injury.
Mr. Marabondo earned his juris doctorate with magna cum laude distinction, and served as a law clerk for Hon. Rosemarie E. Aquilina – 30th Circuit Court Judge of the State of Michigan. He was mentored by the Hon. Richard F. Suhhrheinrich, Senior Circuit Judge for the United States Court of Appeals for the Sixth Circuit. Because he understands the importance of such mentorship, Mr. Marabondo volunteers his time to work with law students on their public speaking skills, and as a judge for the annual Scarlett Knight Mock Trial Invitational.
Mr. Marabondo has worked tirelessly on behalf of his clients, trying cases so that they would achieve the best possible outcome. He has steadfastly refused to accept unfair and unjust settlements or be bullied by insurance companies looking for a quick "out." Instead, he has dedicated himself to the pursuit of justice, knowing that the work he did would help people in need. The support of his family and friends (and a willingness to let his golf game slide) was invaluable in this pursuit.
All of us at Eichen Crutchlow Zaslow, LLP are incredibly proud of the work Joseph Marabondo has done to obtain his Board Certification. We hope you will join us in celebrating this momentous achievement. Congratulations, Joe!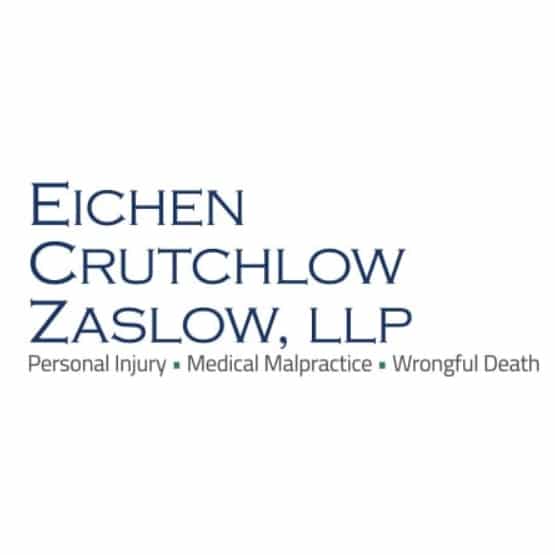 Eichen Crutchlow Zaslow, LLP has purposely remained small in size, because it is important to us that we get to know our clients and their needs. Larger NJ injury firms may churn out case after case, but that's not how we operate. Partners Barry Eichen, William Crutchlow, and Daryl Zaslow have created a firm with the resources to handle complex litigation, and a team that takes your case personally.
Find out more about Eichen Crutchlow Zaslow, LLP