Shoprite Slip & Fall Lawsuit

An Oakland, New Jersey woman recently filed a lawsuit against Shoprite after she was severely injured in a slip and fall accident at the Bergen County store in 2014. According to the claim, a 55-year-old woman suffered severe and permanent injuries, both physical and mental pain and torment, and was disabled and disfigured as a result of the accident.
The plaintiff says she slipped on a string bean in the store's produce section and suffered a violent fall. The lawsuit states that Shoprite was negligent for allowing string beans to fall on the floor and remain there while not providing floor mats or other safety devices. It also alleges that Shoprite was aware of the hazardous conditions, but failed to address them. The plaintiff is seeking compensation for medical expenses and lost wages, as she has been unable to work since the accident.
New Jersey slip & fall lawyers representing the injured throughout NJ
Slip and fall accidents can result in serious injuries that have long-lasting effects. If you were seriously injured in a slip and fall accident and required medical treatment for your injuries, call New Jersey personal injury lawyers at Eichen Crutchlow Zaslow, LLP, LLP at 732-777-0100 or contact us online for a free consultation. You may be entitled to financial compensation if your accident occurred as a result of negligence or misconduct. Commercial property owners and managers have a responsibility to maintain their properties in a manner that is safe for visitors under premises liability laws. If they fail to do so, and a customer gets hurt, they may be liable for any damages.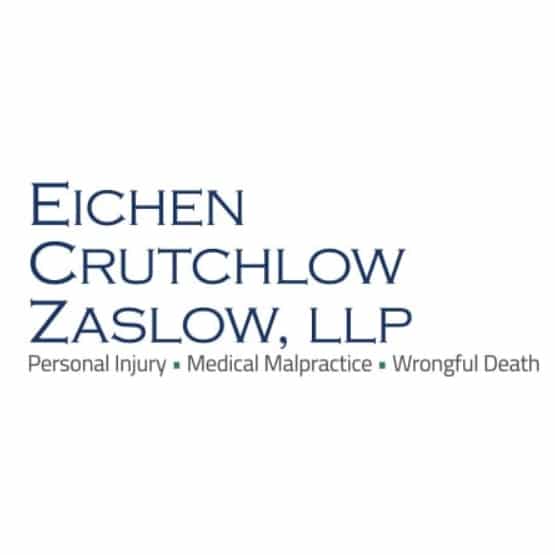 Eichen Crutchlow Zaslow, LLP has purposely remained small in size, because it is important to us that we get to know our clients and their needs. Larger NJ injury firms may churn out case after case, but that's not how we operate. Partners Barry Eichen, William Crutchlow, and Daryl Zaslow have created a firm with the resources to handle complex litigation, and a team that takes your case personally.
Find out more about Eichen Crutchlow Zaslow, LLP