Increasing Urgency of Benzodiazepine Epidemic
The opioid epidemic has become a full-blown public health crisis in the United States.  The time and attention devoted to solving this crisis is important, but it is also distracting from other serious drug risks. The rate of overdoses from benzodiazepines has increased dramatically in recent years, and warnings from experts and advocacy groups are going largely unheard.
A recent editorial by doctors at Stanford University School of Medicine in California reveals the severity of the benzodiazepine problem. The number of benzodiazepine prescriptions for adults increased 67 percent, from 8.1 million to 13.5 million, between 1996 and 2013.  During a similar timeframe from 1999 to 2015, the number of benzodiazepine fatalities rose from 1,135 to an astounding 8,791.
Benzodiazepine prescriptions are prevalent among older adults, who may be most at risk for adverse effects. Benzodiazepines impair cognitive function and can increase the risk of falls, fractures, and car accidents, as well as dementia and permanent cognitive disability. Advocacy groups, such as the American Geriatrics Society, urge doctors to avoid prescribing benzodiazepines to the elderly. However, even with safe alternatives out there, prescription rates remain high among this group.
More Progress Needed
Part of the challenge to properly address the benzodiazepine epidemic is its overlap with the opioid epidemic. Many benzodiazepine users also use opioids; a factor in approximately 75 percent of benzodiazepine overdoses. Co-prescription rates for the two drug classes steadily increased between 2001 and 2013, rising from nine percent to 17 percent. However, it is important to recognize the dangers of benzodiazepines on their own and take steps to address benzodiazepine overuse and addiction.
There have been recent modest decreases in benzodiazepine prescriptions, likely as a response to concerns about the risks these drugs pose. A study of claims data from the U.S. Department of Veterans Affairs (VA) shows a decrease in prescriptions for new users from 2.6 to 1.7 percent, as well as prevalent users, from 9.2 percent to 7.3 percent. All the claims in the study were for patients over the age of 65.
Exercising caution in the use of benzodiazepines can help combat the ongoing epidemic. In cases in which benzodiazepines are necessary for medical treatment, experts recommend strictly controlling the timeline of these prescriptions and not providing refills to prevent habitual use. Patients who have already been on benzodiazepines for a significant period may be able to eliminate their dependency by gradually reducing their dosage and exploring other treatment options.
New Jersey Medical Malpractice Lawyers at Eichen Crutchlow Zaslow, LLP Fight for Those Overprescribed Benzodiazepines
If you or a loved one has suffered harm due to a being overprescribed benzodiazepines, call the New Jersey medical malpractice lawyers at Eichen Crutchlow Zaslow, LLP. Cases involving negligent or irresponsible prescription practices can be complex, but our legal team has the knowledge and experience to obtain the compensation you deserve. With offices conveniently located in Edison, Red Bank, and Toms River, New Jersey, we help victims of medical malpractice and their families throughout the state. Call us today at 732-777-0100 or contact us online for a free consultation.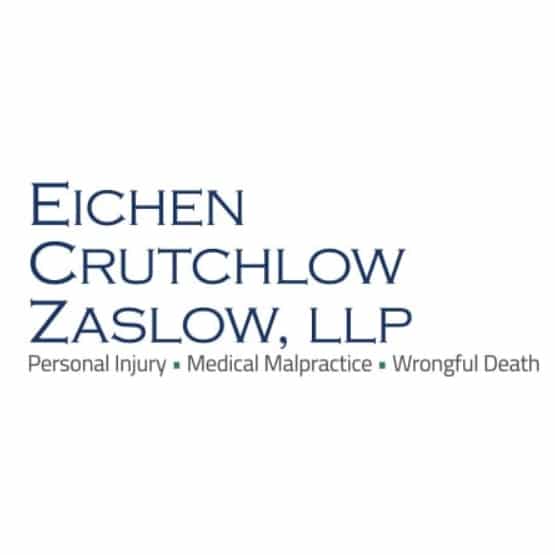 Eichen Crutchlow Zaslow, LLP has purposely remained small in size, because it is important to us that we get to know our clients and their needs. Larger NJ injury firms may churn out case after case, but that's not how we operate. Partners Barry Eichen, William Crutchlow, and Daryl Zaslow have created a firm with the resources to handle complex litigation, and a team that takes your case personally.
Find out more about Eichen Crutchlow Zaslow, LLP