Shocking Report from Manalapan Manor – Mayor Asks NJ to Shut It Down
Nursing homes and residential care facilities have a responsibility to their patients to provide them with the care and dignity to which they're entitled as human beings. Unfortunately, some facilities and staff don't hold up their end of the bargain, whether through carelessness or gross negligence, and our loved ones end up injured or abused.
Residential care negligence in New Jersey
A terrible example of apparent nursing home negligence recently surfaced here in New Jersey at a residential care facility in Manalapan called Manalapan Manor. A report from News 12 discussed Mayor Susan Cohen's efforts to have the senior living facility shut down by the state, citing unacceptable and unsafe living conditions. In a letter to Governor Phil Murphy, she noted that since 2014:
Three residents were killed attempting to cross Route 33 on foot
One resident was found dead partly due to malnutrition
One resident died by suicide
One resident died by heroin overdose
In one four-month period, police responded to 339 calls at the facility
In the same period, police responded to 125 calls at neighboring businesses
Mayor Cohen also reported residents having to forfeit Social Security checks, and infestations of cockroaches, bedbugs, and flies. There were reports of backed up sewage and toilets, insufficient food and generally unsanitary conditions. Residents are constantly at risk by walking along the highway, as well as harassing the general public. Town residents also claim the Manor residents are also unsupervised a great deal of the time. Cohen noted there is video available for the state to review.
Because Manalapan Manor is privately owned and state-licensed, the town is powerless to shut the facility down and is reaching out to top government officials in an effort to help the residents of the nursing and care home.
Assemblyman Robert Clifton, whose district includes Manalapan, said, "I will continue to work to have Manalapan Manor shuttered and change the regulatory framework so those most in need in our community are placed in a setting that meets their needs and keeps them safe," Clifton said. Clifton is also drafting a bill in hopes of improving state regulations for facilities like Manalapan Manor.
When nursing home negligence happens to your loved one
If neglect and abuse occur in a nursing home or residential care facility, usually many people are to blame. Careless or inexperienced staff members and negligent owners all have a hand in creating an unsafe and dangerous environment. When employees fail to supervise residents or owners fail to keep their facilities clean and safe, they can be held liable for any injuries that occur.
Our New Jersey personal injury attorneys provide compassionate yet aggressive representation if your loved one was harmed by nursing home negligence.
Talk to the legal team at Eichen Crutchlow Zaslow, LLP today by calling 732-384-1331 or filling out the contact form to schedule a free consultation at our offices in Edison, Toms River, or Red Bank.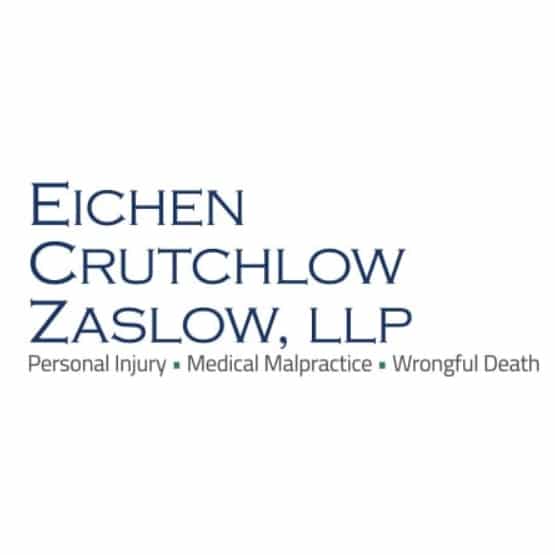 Eichen Crutchlow Zaslow, LLP has purposely remained small in size, because it is important to us that we get to know our clients and their needs. Larger NJ injury firms may churn out case after case, but that's not how we operate. Partners Barry Eichen, William Crutchlow, and Daryl Zaslow have created a firm with the resources to handle complex litigation, and a team that takes your case personally.
Find out more about Eichen Crutchlow Zaslow, LLP