Daryl L. Zaslow Earns 4 Spots on TopVerdict's List of Top 10 Settlements of 2019
Daryl L. Zaslow, shareholder with Eichen Crutchlow Zaslow, LLP, has recently been recognized by The New Jersey Law Journal and TopVerdict.com as having obtained 4 of the top 10 reported settlements in New Jersey in 2019 and 5 of the top 20 settlements in New Jersey. Of those awards:
One was the largest recovery in a medical malpractice case in the state ($6.5M award)
Two were included in the Top 3 recoveries in medical malpractice cases ($6.5M award and $5M award)
One was the largest recovery in a case that did not involve a class action lawsuit ($6.5M award)
The four cases in the Top 10 were:
$6,500,000, Horvath v. St. Peter's University Hospital, et al.
$5,000,000, Vinci v. Montemurro, et al.
$2,500,000, Seo v. Academy Bus Lines
$2,350,000, Rabkin v. Varma, et al.
That means that Mr. Zaslow's settlements accounted for 40% of TopVerdict's entire 2019 Top 10 Settlements list.  Mr. Zaslow's settlements also accounted for 25% of TopVerdict's entire 2019 Top 20 Settlements list.
TopVerdict "recognize[s] U.S. law firms and attorneys who have obtained one of the highest jury verdicts, settlements, or court awards in the Nation or an individual State, in a particular area of law, and year." It should be noted that the above recoveries do not include any recoveries by Mr. Zaslow or any other attorney that were subject to a confidentiality or non-disclosure agreement.
Daryl L. Zaslow is an award-winning attorney handling medical malpractice, catastrophic injury, and wrongful death claims. Mr. Zaslow has secured millions of dollars on behalf of his clients and he was named a 2020 Lawyer of the Year by Best Lawyers, for his work in Medical Malpractice Law – Plaintiffs in the Woodbridge, NJ region.
Congratulations, Daryl Zaslow, on this latest achievement!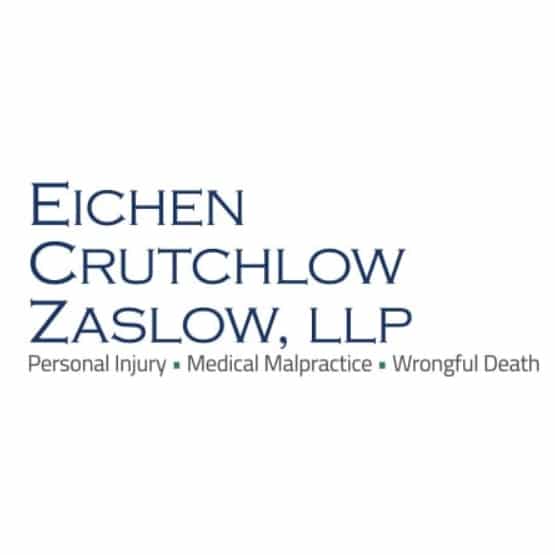 Eichen Crutchlow Zaslow, LLP has purposely remained small in size, because it is important to us that we get to know our clients and their needs. Larger NJ injury firms may churn out case after case, but that's not how we operate. Partners Barry Eichen, William Crutchlow, and Daryl Zaslow have created a firm with the resources to handle complex litigation, and a team that takes your case personally.
Find out more about Eichen Crutchlow Zaslow, LLP