The Drop in Traffic on New Jersey Roads Didn't Reduce Fatalities in 2020
New Jersey, along with every other state in the country, experienced a drop in traffic volume midway through 2020 due to the pandemic shutdowns put in place by governors. Despite the reduction in traffic volume, the number of fatalities rose in New Jersey.
Statistics from the New Jersey State Police (NJSP) show an increase of five percent from 2019 to 2020 in traffic fatalities across the state. There were 548 fatal traffic accidents in 2020 leading to 585 fatalities, an increase of 27 deaths compared to 2019. There were 558 traffic deaths caused by 524 fatal accidents in 2019.
Also in 2020, 20 people riding bicycles were killed across the state in traffic accidents, up from 12 in 2019. There were 176 pedestrian deaths in 2019 compared to 175 in 2020.
Officials cite bad driving behaviors
Officials are placing blame on bad driving habits for the increase in New Jersey car accident traffic deaths in 2020, pointing to a report released by the National Highway Traffic Safety Administration (NHTSA) that looked at crashes across the country for the first half of 2020. The report showed an increase to 1.10 fatalities per 100 million miles driven.
"That report suggests that driving patterns and behaviors changed significantly; drivers who remained on the roads engaged in more risky behavior, including speeding, failing to wear seat belts, and driving under the influence of drugs or alcohol," said Lisa Coryell, a Division of Highway Traffic Safety spokeswoman. "HTS is reviewing New Jersey's data to determine if the same factors contributed to increased fatal crashes in the state."
The complete data analysis will not be made available for 2020 until later in 2021. However, when looking at data from prior years, distracted driving, impaired driving, and speeding are the top three causes of fatal accidents. All three of these causes are driver choices that can be avoided.
Middlesex County the deadliest in NJ
Preliminary traffic crash data for 2020 shows that Middlesex County was the deadliest in New Jersey. There were 61 fatal crashes that took the lives of 67 people in 2020 on roads in Middlesex County. Essex County was next with 37 fatal crashes causing 43 fatalities.
The reduction in traffic volume due to the pandemic has not lowered the number of people killed in accidents in New Jersey. If you were hurt in a wreck, you deserve to be represented by a team of attorneys who will vehemently fight for your right to compensation. Call the office of Eichen Crutchlow Zaslow, LLP at 732-777-0100, or complete a contact form to schedule a consultation. We represent clients across New Jersey in our Toms River, Edison, and Red Bank offices.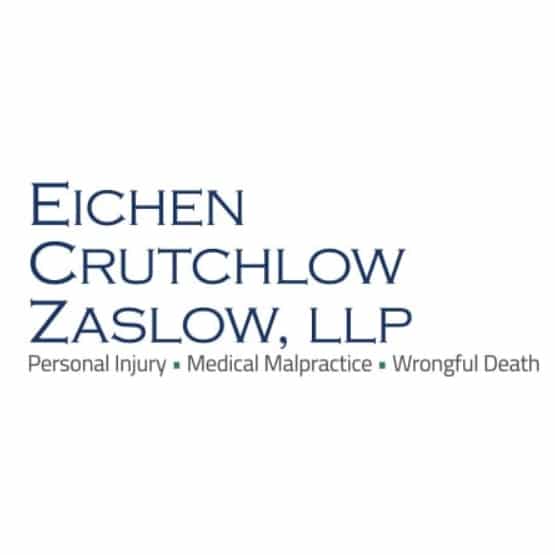 Eichen Crutchlow Zaslow, LLP has purposely remained small in size, because it is important to us that we get to know our clients and their needs. Larger NJ injury firms may churn out case after case, but that's not how we operate. Partners Barry Eichen, William Crutchlow, and Daryl Zaslow have created a firm with the resources to handle complex litigation, and a team that takes your case personally.
Find out more about Eichen Crutchlow Zaslow, LLP