Drunk Driving Poses Serious Risks to Kids in NJ
Recently, a Howell, New Jersey woman was arrested for driving under the influence with a child in the vehicle on February 2. She was arrested at Cedar Village Boulevard around 10 pm on the night of February 2. There was a male passenger up front and a sleeping child in the back of the vehicle. She was charged with driving while intoxicated (DWI), resisting arrest, endangering the welfare of a child and many other motor vehicle violations.
Thankfully, there was no accident and the child was unharmed in the incident – but that isn't always the case. Every year, hundreds of kids are injured – or worse – in drunk driving crashes. According to data released by the National Highway Traffic Safety Administration (NHTSA), there were 231 children, ages 14 and under, in fatal drunk driving-related crashes in 2018. This accounts for 22% of all children in that age range involved in fatal traffic crashes in 2018. Additionally:
128 (55%) were occupants of vehicles with drivers who had BACs of .08 g/dL or higher
71 (31%) were occupants of other vehicles
31 (13%) were nonoccupants (pedestrians, pedalcyclists, or other nonoccupants)
1 (<0.5%) was a driver
Who is liable if my child is seriously injured by a drunk driver in NJ?
The drunk driver can be held liable if he or she seriously injures or your child in a crash. However, there may be a third party who can also be held liable. In New Jersey, if a bar or restaurant overserves a customer, that third party can also be held responsible.
So can social hosts – AKA, party hosts. Under New Jersey law:
"Social host" means a person who, by express or implied invitation, invites another person onto an unlicensed premises for purposes of hospitality and who is not the holder of a liquor license for the premises and is not required to hold a liquor license for the premises under Title 33 of the Revised Statutes, and who legally provides alcoholic beverages to another person who has attained the legal age to purchase and consume alcoholic beverages.
In other words, if your child goes to a party and is served alcohol, and is then seriously injured in a crash because his or her driver was also drunk, both the parents who allowed the drinking and the child who hosted the party can be held liable for your child's injuries.
Recovering compensation after your child is hurt by a drunk driver in New Jersey
If your child was seriously injured in a drunk driving accident that was not your fault, you can seek compensation for the following damages through a personal injury lawsuit:
Medical expenses
Lost wages while you cared for the child
Loss of future earning potential of your child
Pain and suffering
If the worst comes to pass, you can also seek damages for funeral and burial expenses.
If your child was seriously injured by a drunk driver in NJ, Eichen Crutchlow Zaslow, LLP can help you seek justice. Call our office at 732-777-0100 or complete our contact form to schedule a consultation. We maintain offices in Toms River, Edison, or Red Bank.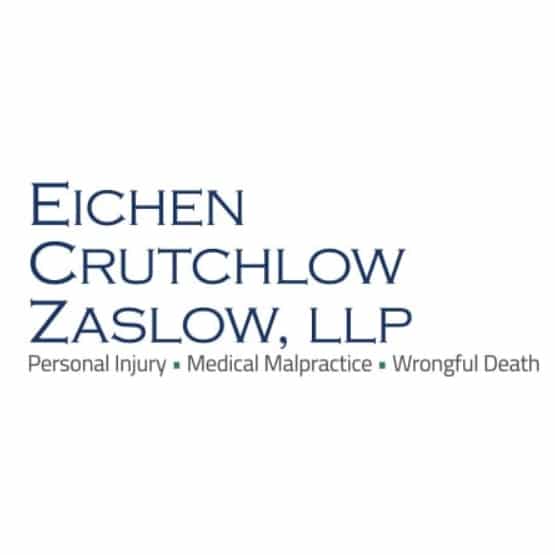 Eichen Crutchlow Zaslow, LLP has purposely remained small in size, because it is important to us that we get to know our clients and their needs. Larger NJ injury firms may churn out case after case, but that's not how we operate. Partners Barry Eichen, William Crutchlow, and Daryl Zaslow have created a firm with the resources to handle complex litigation, and a team that takes your case personally.
Find out more about Eichen Crutchlow Zaslow, LLP