NJ Docs Lose Licenses for Overprescribing Opioids and Steroids
It seems as though the opioid crisis is in the news everyday throughout the United States. Overdoses that often result in death are reported in big cities and small towns alike. And though we know that opioid abuse is rampant, we do not hear about steroid abuse as often, but it is a rapidly growing concern as well.
With the increased awareness of the damages these drugs can cause, the prescriptions doctors give their patients are subject to greater scrutiny. In New Jersey, five doctors have surrendered their licenses amid claims that they used their positions to sell dangerous substances. Three were accused of abusing opioid prescriptions; two were accused of improperly prescribing steroids. Two of the five were previously convicted on federal drug charges.
Opioids are commonly prescribed for pain, one of the most-cited reasons people will see a doctor. Twenty percent of those who visit a doctor for pain will be prescribed an opioid. Opioids are a synthetic form of the drug made from opium, which comes from the poppy plant. They are generally safe when used for short periods of time. They can induce a sense of well-being or euphoria, and they can become addictive.
Anabolic steroids, synthetic drugs that mimic testosterone, have important medical benefits. They are sometimes prescribed by doctors to treat a variety of medical conditions, including certain types of anemia, hormone imbalances in men, delayed puberty, and muscle loss caused by disease. These are not to be confused with corticosteroids, such as prednisone, which are sometime used to treat allergic reactions.
Anabolic steroids do not produce a euphoric state as opioids do, but they can become addictive. When used for a long period of time, these steroids disrupt the body's natural hormonal balances, which can lead to depression and suicidal tendencies.
If you or a loved one has been the victim of medical malpractice or medical negligence, including inappropriate prescribing, please call the New Jersey medical malpractice lawyers at Eichen Crutchlow Zaslow, LLP at 732-777-0100. You can also contact us online. We will provide the guidance you need to recover the compensation you deserve. Our offices are conveniently located in Edison, Red Bank, and Toms River, and we represent clients throughout the state of New Jersey.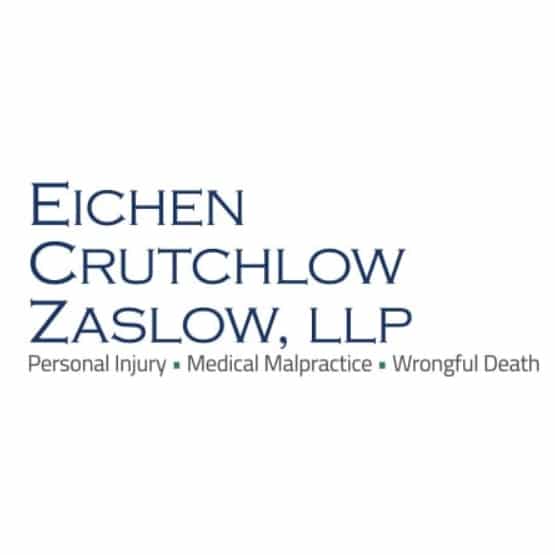 Eichen Crutchlow Zaslow, LLP has purposely remained small in size, because it is important to us that we get to know our clients and their needs. Larger NJ injury firms may churn out case after case, but that's not how we operate. Partners Barry Eichen, William Crutchlow, and Daryl Zaslow have created a firm with the resources to handle complex litigation, and a team that takes your case personally.
Find out more about Eichen Crutchlow Zaslow, LLP