Texting and Driving Kills. Can a Piece of Tech Solve the Problem?
By now, the dangers of texting while driving are well-known. Everyone hears the statistics on TV, electronic billboards, and by every other means of communication. It falls under the umbrella of distracted driving, and for good reason. It's been a primary source of deadly accidents all across the country for years, but are people listening?
The State of New Jersey has understood that it's a public crisis for a long time. A law was even enacted in 2012 making it illegal, and mandating that all cell phone use be done hands-free. This usage does not allow for any texting, which is strictly banned to cut down on the number of car accidents the state sees.
Planning dinner leads to death
A woman, who was well known in the community for her non-profit work, is being held responsible for the death of a pedestrian killed during a violent car crash. She was texting about dinner plans, and hit another car stopped at a red light with such force that it caused the stopped vehicle to smash into a woman in a crosswalk. The pedestrian died less than a week later in an area hospital.
The driver claimed she was adjusting a window defroster at the time of the crash, however a partial text reply back to her dinner companion showed she was, more likely than not, in the process of typing her response at the time of the crash. Because of her texting, the driver – now defendant – is facing 10 years in prison for vehicular homicide.
Solving the problem
The challenge of enforcing texting bans (and proving distracted driver claims) has prompted an Israeli company to create new technology to catch drivers in the act of cell phone use while driving. Nevada is currently considering implementing the device; so is New Jersey, along with New York, Tennessee, and Chicago.
The "textalyzer" device, akin to a breathalyzer for phones, can show police recent activity on a phone by plugging it in and scanning for use. This means more than just looking for texting activity. It means email, social media – everything. Data that could be transferred from a cell phone into the hands of law enforcement during the process is a huge concern right alongside violating constitutional protections. The questions is, will a device that could potentially show liability and help curb texting violate your Constitutional rights against involuntary search and seizure?
Until we know for the sure, the best thing you can do while you're driving is put your phone away. If you need it for GPS purposes, then pause all calls and texts. It could help save lives, including yours.
The car accident attorneys at Eichen Crutchlow Zaslow, LLP want the roads of New Jersey to be safer. If you have been hurt by a distracted or reckless driver, get the counsel you need to secure the compensation you deserve. To schedule your free, no obligation consultation in our Edison, Toms River, or Red Bank offices, call 732-777-0100, or we welcome you to reach out to us through our contact page.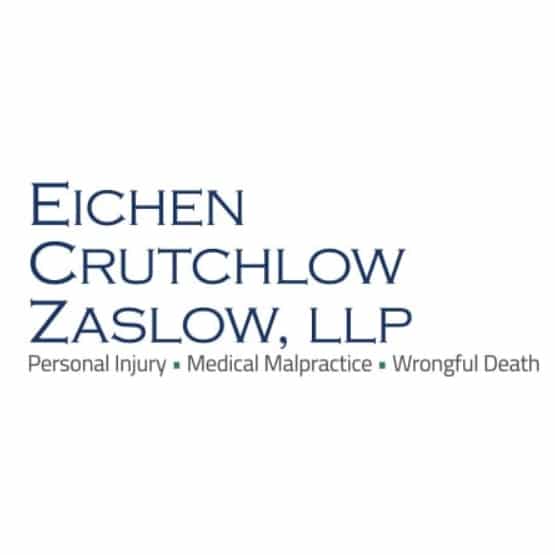 Eichen Crutchlow Zaslow, LLP has purposely remained small in size, because it is important to us that we get to know our clients and their needs. Larger NJ injury firms may churn out case after case, but that's not how we operate. Partners Barry Eichen, William Crutchlow, and Daryl Zaslow have created a firm with the resources to handle complex litigation, and a team that takes your case personally.
Find out more about Eichen Crutchlow Zaslow, LLP