Numerous AmazonBasics Products Plagued by Serious Safety Concerns
Amazon has been under the gun in the courts recently for a slew of defective and dangerous products sold by third-party sellers on its retail website platform. Courts have found the company responsible for hosting these products, which have malfunctioned and injured consumers, in its online marketplace. On the heels of this, a recent CNN report revealed additional products sold under the company's brand AmazonBasics have caught fire or exploded.
What is AmazonBasics?
From the beginning, the goal of AmazonBasics has been to develop products that consumers need on a daily basis at a price point lower or equal, or of higher quality, to other comparable name brand products on the market. AmazonBasics has been an extremely successful part of Amazon's e-commerce strategy, with many of the products under its brand name obtaining four-star or greater reviews and becoming bestsellers on the site.
Since 2009, its offerings have expanded to more than five thousand products.
AmazonBasics defective product reports
The CNN report refers to more than 70 products comprising 1,500 or more product reviews, claiming that they catch fire, smoke, electrically malfunction, melt, explode, or demonstrate some other safety hazard. In short, many customers reviewed products they purchased in the AmazonBasics marketplace as potentially dangerous.
Some of the reviews included photos of the products damaged from self-ignition. CNN shipped some of the damaged products for testing to the University of Maryland's Center for Advanced Life Cycle Engineering. One of the products, a USB cord, was damaged by fire too extensively to determine the cause. Another product, a microwave, was determined to have a defective panel design covering that made the product susceptible to igniting.
To further demonstrate the potential dangers found with some of these products, CNN spoke with a customer who purchased a surge protector from the AmazonBasics marketplace, which caught on fire next to his nine-month-old child's nursery. Out of the 2,600 reviews of this product, 1.7 percent of them mentioned something dangerous related to its operation. Hazards associated with electrical equipment and hardware can be potentially life-threatening. In another incident, a man was hospitalized after his charging cable with the AmazonBasics brand name caught fire while he was sleeping.
Amazon's response has been underwhelming
Equally concerning is the lack of Amazon's response to many of the reviews citing dangerous products.
When consumers see a listing with the AmazonBasics brand and a recommended choice by Amazon, they place their trust in that product. Amazon should be concerned when an AmazonBasics item causes injury or damage; the company has an obligation to investigate what led to these defects and prevent future issues. Yet at the time of the CNN publication, many of the dangerous AmazonBasics products were still for sale.
At Eichen Crutchlow Zaslow, LLP, our New Jersey product liability attorneys understand the serious injuries that defective products can cause. If you have sustained injuries from a defective AmazonBasics product, or any defective product by any retailer, call us today at 732.777.0100 or leave us a message through our contact form to arrange a free consultation. We maintain offices in Edison, Toms River and Red Bank, and serve clients throughout New Jersey.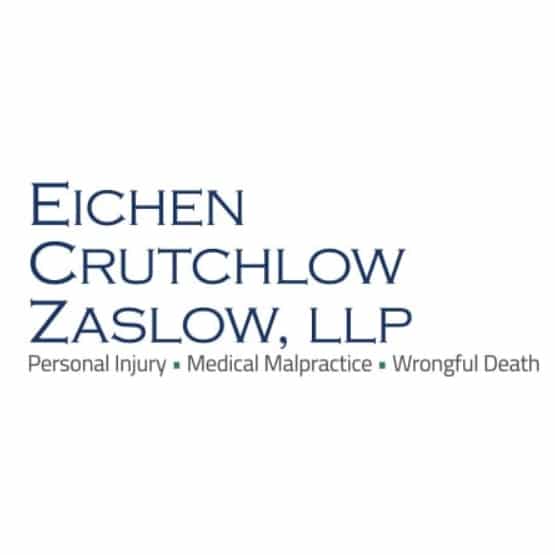 Eichen Crutchlow Zaslow, LLP has purposely remained small in size, because it is important to us that we get to know our clients and their needs. Larger NJ injury firms may churn out case after case, but that's not how we operate. Partners Barry Eichen, William Crutchlow, and Daryl Zaslow have created a firm with the resources to handle complex litigation, and a team that takes your case personally.
Find out more about Eichen Crutchlow Zaslow, LLP