Gov. Murphy Signs Legislation to Improve Nursing Home Care
The long-term care and nursing home industry suffered tremendous losses during the coronavirus pandemic; however, two bills recently signed by Governor Phil Murphy aims to prevent these issues from happening again. Both laws involve the amount of contact residents have with staff, as well as with friends and family.
On October 23, Murphy announced he signed S2712 and S2785 into law, ordering reforms to the long-term care industry, using recommendations from a Manatt Health Report released in June.
Said Murphy, "Sadly, too many nursing homes are run by companies more interested in making money than protecting patients. These long-sought reforms will help bring accountability to the industry and protect residents, staff, and family members with a loved one living in a long-term care facility. I am proud to have worked with our partners in organized labor, health care advocates, and legislative sponsors to finally implement safe staffing ratios in our nursing homes, as well as other long overdue reforms."
S2712 explained
NJ Senate Bill 2712 establishes minimum direct care staff-to-resident ratios in the state's nursing homes and long-term care facilities. Senator Patrick Diegnan, a co-sponsor of the bill, said in the announcement, "Increasing the amount of staff in nursing homes will improve the quality of services provided to the elderly in the state."
The law sets a ratio of one staffer to every eight residents for the day shift, one to every 10 residents for the evening shift, and one to every 14 residents for overnight. Because the nursing home industry is already dealing with a staffing shortage, the law also establishes a task force for recruiting and retaining direct-care workers.
S2785 explained
NJ Senate Bill 2785 requires long-term care facilities to create and implement policies preventing residents from becoming socially isolated. Health experts worry that the restricted visitation policies in place due to the COVID-19 pandemic are having a negative effect on some residents' mental health.
Senator Vin Gopal, co-sponsor of S2785, explained, "One of the debilitating effects of the spread of the coronavirus has been the heightened sense of isolation it has placed on residents of long-term care facilities. There is little doubt that the limits on physical visitation have had a harmful effect on residents' mental and physical well-being."
"Many residents in these facilities are already susceptible to loneliness and potential isolation. Facilities should act now to implement plans to prevent such isolation in the event of a public health emergency and be able to mitigate its worst effects on both residents and their loved ones."
Jonathan Dolan, president and CEO of the Health Care Association of New Jersey, is skeptical of the bill and worries it may cause an even worse shortage in qualified nursing home staff. "Because of the current and documented workforce shortage, there will be a feeding frenzy among nursing centers as they compete against each other, with the centers with the most resources hiring away staff from other centers," he said.
Without enough staff, he pointed out, facilities may stop admitting patients. "This action would create a denial of access to the care that so many of New Jersey's most vulnerable citizens require," he added.
WHYY reports that 6,827 residents and 121 staffers died from COVID-19 in long-term care facilities in 2020.
Eichen Crutchlow Zaslow, LLP protects victims of nursing home negligence and neglect. If you feel your loved one is suffering abuse or neglect in a long-term care facility, let's talk. To arrange a free consultation about your case, call us today at 732-777-0100, or leave us a message through our contact form. We handle cases throughout the state from our offices in Red Bank, Toms River, and Edison.
Related Content:
Studies Show COVID-19 Linked to Neurological Injuries
Beware: FDA's List of "Toxic" Hand Sanitizers Keeps Expanding
COVID-19 and Underlying Conditions
Eichen Crutchlow Zaslow, LLP's COVID-19 Response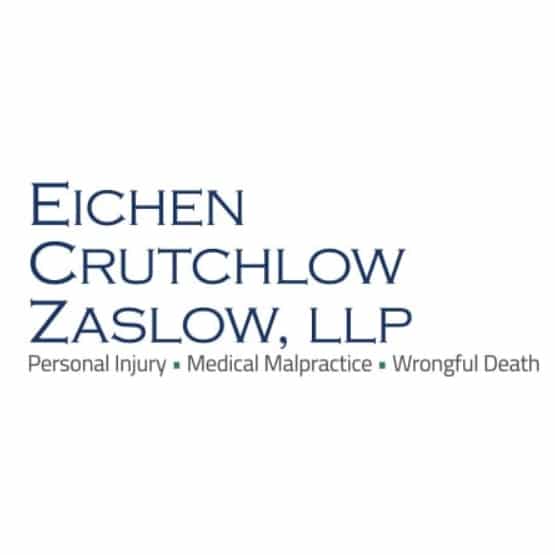 Eichen Crutchlow Zaslow, LLP has purposely remained small in size, because it is important to us that we get to know our clients and their needs. Larger NJ injury firms may churn out case after case, but that's not how we operate. Partners Barry Eichen, William Crutchlow, and Daryl Zaslow have created a firm with the resources to handle complex litigation, and a team that takes your case personally.
Find out more about Eichen Crutchlow Zaslow, LLP