CPSC Warns Parents About Suffocation Risk from Nursing Pillows
A recent announcement from the Consumer Product Safety Commission (CPSC) warns parents and caregivers that nursing pillow and lounging pad products pose a suffocation risk to infants. The CPSC wants parents to know that these products are neither designed for, or are safe for, sleeping.
The CPSC's October press release noted that the organization has identified several fatalities potentially related to these products, which are pillow-like, soft and typically used for nursing. They continue to analyze incident data in order to more clearly analyze the risks to infants, and are not naming any specific products or brands.
However, according to a Consumer Reports article, the types of products involved in the CPSC's warning include pillows and lounging pads like those from Blessed Nest, Boppy, Ergobaby, Leachco, Luna Lullaby, and Zenoff Products (maker of My Brest Friend). The article also reports that between 2012 and 2018, at least 28 infants died from nursing pillows and baby sleepers.
During their analysis of the products, the CPSC found that nursing pillows and pads put babies and infants at a heightened risk of injury when left on or near them. This is because infants can roll off, roll over, or fall asleep – and without the body strength to roll themselves back over, they can suffocate in their sleep. This is called "positional asphyxia," and the CPSC estimates this conditions is responsible for the deaths of approximately 1,000 infants every year.
SUIDs and safe sleep recommendations
According to the Centers for Disease Control and Prevention (CDC), approximately 3,500 infants experience sudden unexpected infant death, or SUID each year in the United States. SUID is when an infant under the age of one year dies with no immediate and obvious cause. The three most common types of SUID are:
Sudden infant death syndrome (SIDS)
Unknown causes
Accidental suffocation and strangulation in bed
With accidental suffocation in the top three, it is vital to provide a safe sleep environment for your child. In its warning regarding nursing pillows, the CPSC offers the following recommendations:
Don't let babies sleep or nap on nursing pillows or pillow-like products
Don't use any infant sleep products with an inclined seat of more than 10 degrees
Don't use car seats, bouncers or any inclined infant product for sleep or napping
Safe sleep advice includes "Bare is Best" – do not put blankets, pillows, soft toys or bumpers in your child's crib or sleep environment. The CPSC also reminds parents and caregivers to put babies "Back to Sleep," meaning that infants should always be placed on their backs on a flat, firm surface when sleeping.
If you experience a safety issue with any nursing or soft baby product, report it immediately to the CPSC – you can help save a child's life. All manufacturers, but especially those who design and sell products targeted to babies and children, have a duty to ensure their products are safe and free from defects.
The product liability attorneys at Eichen Crutchlow Zaslow, LLP dedicate themselves to protecting infants and children from dangerous products. If your child suffered injury from a nursing pillow or other baby product, we can help. To arrange a free consultation about your case, call us today at 732-777-0100, or leave us a message through our contact form. We handle cases throughout the state from our offices in Red Bank, Toms River, and Edison.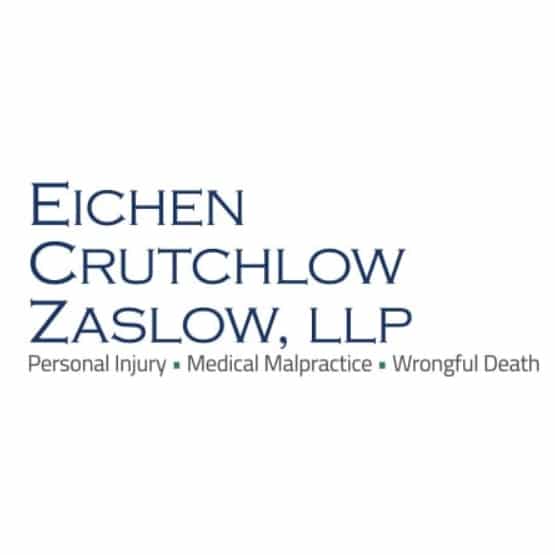 Eichen Crutchlow Zaslow, LLP has purposely remained small in size, because it is important to us that we get to know our clients and their needs. Larger NJ injury firms may churn out case after case, but that's not how we operate. Partners Barry Eichen, William Crutchlow, and Daryl Zaslow have created a firm with the resources to handle complex litigation, and a team that takes your case personally.
Find out more about Eichen Crutchlow Zaslow, LLP