Asbestos Found in Cosmetics Sold by Claire's Stores
Asbestos is a dangerous product most often found in construction materials, but a recent discovery in cosmetics sold by Claire's Stores Inc. by the United States Food and Drug Administration (FDA) has led to serious concerns among consumers. The FDA discovered three products sold by Claire's Stores to contain asbestos and warned the public not to use the products. The FDA also asked Congress to create regulations for modern cosmetics. The current framework to regulate cosmetics is more than 80 years old and the FDA said it would work in tandem with Congress to update those regulations. As of right now, cosmetic manufacturers are not required to test their products for safety under the current regulations.
The products listed by the FDA that are reported to contain asbestos include Claire's contour palette, eye shadow, and compact powder. The FDA mentioned the talc used in the products, but Claire's has disputed the results from the tests performed by the FDA. Claire's claims that the FDA has miscategorized the fibers that are found in the products as asbestos. Claire's continued to state in a press release that none of the products the company sells are unsafe, but out of caution the three products listed by the FDA were no longer being sold.
Claire's and Johnson & Johnson linked
The FDA is facing a lot of pressure from lawmakers and consumer advocate groups to investigate any use of talc and asbestos contamination after a report was issued in December 2018 about Johnson & Johnson. The report noted that the company knew that small traces of asbestos were found in their powders between the years of 1970 and 2000. The company also never released the results of the tests to regulators or consumers. Johnson & Johnson has been hit with numerous lawsuits since the report was released and is now facing subpoenas issued by the federal government. The company has told reporters that it is cooperating with the investigation.
Lack of regulations the real problem
The real problem that companies and the FDA face when it comes to asbestos and dangerous talc is the lack of regulations. Since the framework for regulations was created more than 80 years ago, companies are able to manufacture their cosmetics how they see fit, so long as they meet those outdated regulations. These companies do not have to test their products for safety. They also don't have to report any issues to consumers, as evidenced by Johnson & Johnson failing to do so in the early 2000s. As regulations are updated, companies like Johnson & Johnson and Claire's Stores Inc. will need to update their operating procedures to better serve their customers and meet requirements.
The asbestos found in cosmetics sold by Claire's Stores Inc. might have left you or a loved one injured or ill without realizing why or how. It's important to speak with an experienced New Jersey product liability attorney about your situation. Call the experienced team of Eichen Crutchlow Zaslow, LLP at 732-777-0100 or complete the contact form to schedule a free consultation at our offices in Red Bank, Edison, or Toms River.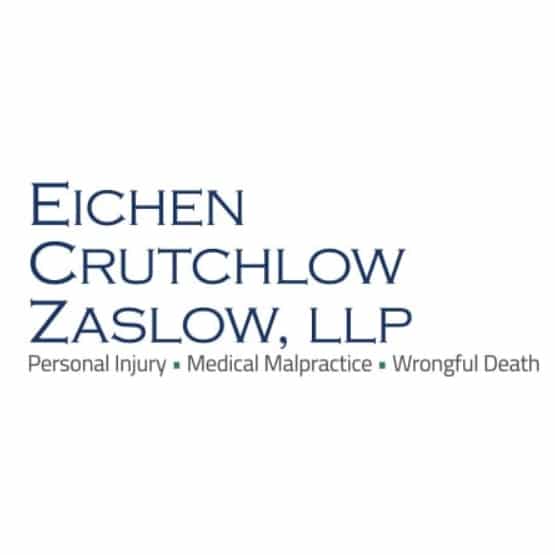 Eichen Crutchlow Zaslow, LLP has purposely remained small in size, because it is important to us that we get to know our clients and their needs. Larger NJ injury firms may churn out case after case, but that's not how we operate. Partners Barry Eichen, William Crutchlow, and Daryl Zaslow have created a firm with the resources to handle complex litigation, and a team that takes your case personally.
Find out more about Eichen Crutchlow Zaslow, LLP