The Dangers of Uncleared Snow on Trucks and Cars
If you live in New Jersey, you more than likely know that it is illegal to drive your truck or car with snow still on it. However, despite the law being on the books for close to 10 years, there are still thousands of drivers who refuse to clear snow from their trucks and cars, causing serious accidents each winter.
The law is pretty simple: drivers are required to remove snow from windows, roofs, and hoods of their vehicles before driving. The law specifically states that drivers must "make all reasonable efforts" to remove snow before driving. If issued a ticket, drivers face penalties ranging from $25 to $75. No points will be assessed to your driver's license.
What happens if someone gets hurt because of uncleared snow?
If flying snow or ice from your vehicle causes property damage or injures someone, you could face anywhere from $200 to $1,000 in fines per offense. There are no vehicles exempt from this law, no matter their size, and this includes tractor trailers. All vehicles must be cleared of snow and ice prior to being operated.
What are the dangers of uncleared snow and ice while driving in NJ?
It's bad enough to have to drive in a winter storm in New Jersey. It gets worse when the drivers around you haven't cleared all the snow or ice off of their vehicles. Some of the dangers of uncleared snow include:
Drivers being unable to see vehicles in front, behind, or next to them
Snow and/or ice can flying off the vehicles and hitting other vehicles, leading to whiteout conditions
A mound of snow or sheet of ice sliding down from the roof onto the windshield during travel, immediately blocking the driver's view
Snow or ice left on headlights and brake lights make it difficult for other vehicles to see you at night
Uncleared snow or ice falling onto the roadway, creating a potential road hazard
Trucks are not exempt from New Jersey's laws
Trucks of all sizes need to remove all snow and ice before being operated, and some trucking companies in the state have special equipment at their yards to help drivers do so. Many commercial trucking companies have argued that it is too dangerous to ask truck drivers to remove snow from the tops of their trucks, which is why some companies have made equipment available for this to happen.
This is important, especially with tractor-trailers, because commercial trucks are so much bigger. That means there will be considerably more snow and ice to clear. What flies off the top of the truck could potentially lead to a fatal truck accident. Giant clumps of snow falling off these trucks on the Turnpike, or on 195/2915, can lead to massive multi-car pileups.
Did you get into an accident because of snow or ice flying off a vehicle in front of you? Did ice break your windshield while driving? If so, it's important that you speak with an experienced personal injury attorney from Eichen Crutchlow Zaslow, LLP. Call our office at 732-777-0100 or complete our contact form to schedule an appointment. Our offices are located in Toms River, Edison, and Red Bank to better serve clients throughout New Jersey.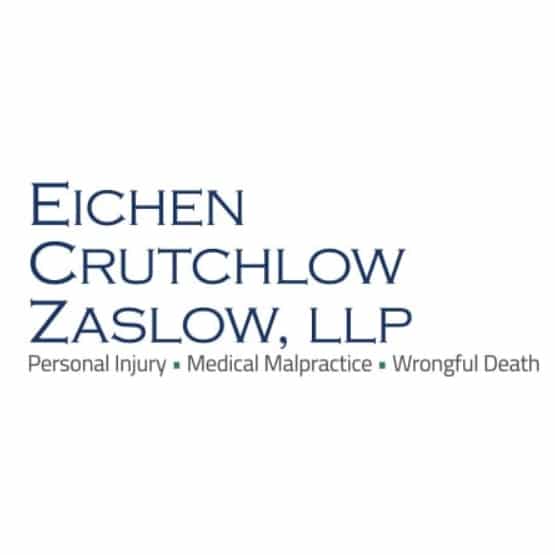 Eichen Crutchlow Zaslow, LLP has purposely remained small in size, because it is important to us that we get to know our clients and their needs. Larger NJ injury firms may churn out case after case, but that's not how we operate. Partners Barry Eichen, William Crutchlow, and Daryl Zaslow have created a firm with the resources to handle complex litigation, and a team that takes your case personally.
Find out more about Eichen Crutchlow Zaslow, LLP