Signs of Malnutrition and Dehydration in NJ Nursing Homes
Although there are, sadly, many types of nursing home abuse or neglect, two of the more dangerous include dehydration and malnutrition. These conditions can happen to anyone, but the elderly are far more vulnerable, due to issues like staff inattention or straight-up abuse in nursing home facilities. Further, malnutrition and dehydration can go unnoticed until a resident's health is in serious danger, so learning to recognize the symptoms could help save your loved one's life.
Malnutrition can occur in nursing home residents when they are not provided with nutritious food, when they are not provided enough food, or if health issues prevent them from eating enough. Similarly, residents can suffer from dehydration if they lose bodily fluids (urination, sweat, or gastrointestinal issues) and cannot properly replenish them.
Karen Davis is the president of The Commonwealth Fund, a private foundation supporting research on various health care issues. She notes, "Malnutrition, dehydration, and weight loss in nursing homes constitute one of the largest silent epidemics in this country."
Signs of malnutrition in nursing home residents
According to the National Institute of Health, 20 percent of nursing home residents experience malnutrition at some point. Other studies put this number much higher, stating that anywhere from 35 to 85 percent of residents are malnourished, and 30 to 50 percent of residents are underweight.
Because many nursing home residents have pre-existing health and cognitive issues, malnutrition is of extra concern as it can exacerbate current conditions. Plus, being malnourished can even cause new conditions to develop, like weakened bones that can lead to fractures – very dangerous injuries for the elderly. Be alert for signs of malnutrition in your loved one and do not be afraid to intervene or ask questions:
Always cold
Bloated abdominal region
Cognitive issues
Feeling dizzy
Muscle weakness
Skin changes, especially yellowing
Swollen and/or bleeding gums
Tiredness and fatigue
Unexplained weight loss
If left unaddressed by nursing home staff and doctors, malnutrition can cause serious medical issues and even lead to wrongful death. Experienced NJ nursing home and malpractice attorneys can help you if you believe your loved one is suffering from negligence and malnutrition.
Signs of dehydration in nursing home residents
For many patients, malnutrition and dehydration happen together, and each condition can worsen the other. Dehydration can be a health emergency, causing kidney failure or seizures, so nursing home staff should be able to recognize the signs and work to prevent them. Get your loved one help if you notice these signs or symptoms:
Confusion or irritability
Decrease in urination and output
Delirium or hallucinations
Dry, papery skin
Extreme thirst
Inability to sweat
Low blood pressure
Rapid breathing
Sticky or dry mouth
Sunken eyes and cheeks
Unconsciousness
These symptoms can constitute a health emergency. Ensure your loved one gets treatment immediately.
If you believe your loved one is suffering from nursing home negligence or abuse, reach out to the NJ nursing home abuse attorneys at Eichen Crutchlow Zaslow, LLP today. We investigate claims involving abuse or neglect and find out who is responsible, and then fight to hold them accountable. Call one of our offices in Toms River, Edison, or Red Bank at 732-777-0100, or complete the contact form to schedule a consultation.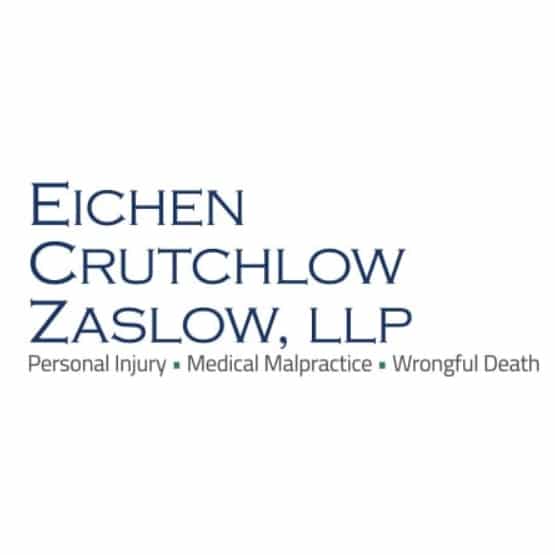 Eichen Crutchlow Zaslow, LLP has purposely remained small in size, because it is important to us that we get to know our clients and their needs. Larger NJ injury firms may churn out case after case, but that's not how we operate. Partners Barry Eichen, William Crutchlow, and Daryl Zaslow have created a firm with the resources to handle complex litigation, and a team that takes your case personally.
Find out more about Eichen Crutchlow Zaslow, LLP