Work Zone Truck Accidents in New Jersey
It is a common practice for all motorists to practice extra precaution while traveling through work zone areas. However, fatal work zone accidents are still happening in each and every state. In New Jersey in 2019, there were 4,423 work zone collisions on roads that are monitored and maintained by the state's Division of Highway Traffic Safety (DHTS). Essex County had the highest number of work zone accidents (472), followed by Bergen County (411) and Middlesex County (378) that year.
While many factors contribute to the cause of a work zone accident, one of the integral factors of a work zone accident is the presence of a commercial truck. The Federal Highway Administration (FHA) declares that nearly 30 percent of all work zone accidents include a commercial truck. The FHA also reports that nearly 60 percent of fatal work zone accidents that happen on divided roads consist of commercial trucks. Over a five year time span, there have been 1,000 fatalities and nearly 18,000 injuries resulting from work zone truck accidents.
In this article:
Common types of work zone truck accidents
Some of the common types of work zone truck accidents involve angle, rear-end, and head-on collision accidents:
An angle truck accident happens when the commercial truck and another motor vehicle collide at an angle.
A rear-end collision happens when the front end of a motor vehicle collides with the rear end of the commercial truck. This type of accident happens when both vehicles are traveling in the same direction.
A head-on collision is a type of accident where the front end of a commercial truck collides with the front end of another vehicle. This type of accident happens when both vehicles are traveling in opposite directions.
Dangerous characteristics of commercial trucks
There are specific characteristics about commercial trucks, such as their size and weight, that make them difficult to operate in ideal traffic conditions. However, the combination of commercial trucks with the flexible conditions of work zone areas create grave conditions for motorists traveling through the environment.
The role of sudden speed reduction in NJ work zone crashes One change that work zone areas influence that sways the nature of traffic involves a reduction in speed. As oncoming vehicles approach work zone areas, motorists are expected to merge into single lanes and adjust the speed accordingly. Commercial trucks need additional space and time to accommodate their speed and account for their substantial braking distance.
Flexible traffic adjustments
Another change that work zone areas influence is the abrupt change in traffic conditions. Work zone areas require motorists to respond to abrupt changes in traffic, such as merging into narrow lanes and temporary speed adjustments. While other vehicles are attempting to merge into a single lane, some motorists will engage in dangerous behaviors such as cutting in front of commercial trucks. Motorists may engage in this behavior to avoid traveling behind commercial trucks. Even though commercial trucks cannot control the actions of other motorists, truck drivers should practice defensive driving at all times, especially in work zone areas where the flow of traffic changes constantly.
Blind spots
The blind spots of a commercial truck are larger than the average motor vehicle. In fact, the blind spots of a commercial truck are so voluminous that they are considered "no zones", areas where a motor vehicle remains unseen by a truck driver. As motor vehicles begin to merge around a work zone area, other motorists are at risk of remaining within a truck driver's blind spot. If a truck driver fails to notice an upcoming motorist, the truck driver is at risk of colliding with another motorist and causing significant injuries.
Who can suffer injuries from a work zone truck accident?
In addition to other motorists, other parties such as construction workers, flaggers, and law enforcement officials can become seriously injured from work zone truck accidents. These are the parties that enter and exit roadways unexpectedly, and are at risk of being struck by commercial trucks.
Safe behaviors for commercial trucks traveling through work zone areas
Some of the safety behaviors that commercial truck drivers are encouraged to practice in work zone areas include allowing enough space for the vehicle in front of them to maneuver, paying attention to all traffic signs, following the instructions of the flagger, and making any necessary traffic adjustments ahead of time.
To avoid engaging in a rear-end collision with another vehicle, commercial truck drivers should remain cognizant of the traffic adjustments and allow enough space for the vehicle in front of them to maneuver safely. Commercial truck drivers can also prepare for any traffic changes ahead of time by paying attention to all traffic signals. Just like construction workers display traffic signals within a reasonable distance for all motorists to adjust, flaggers appear ahead of any work zone area to navigate the flow of traffic.
Liability for a NJ truck accident in a work zone
There may be multiple parties that can be held liable for a work zone truck accident. One of the parties involves the construction company. If the construction company fails to warn motorists of the potential hazards ahead or create a safe work zone area that helps to diminish potential hazards, the company can be held liable for a work zone truck accident. Another party that can be held liable is the commercial truck driver. The commercial truck driver can be held liable if it is determined that the driver's actions were negligent and resulted in a work zone accident. A commercial truck driver's negligence can be determined through several methods such as accident reconstruction, physical evidence remaining at the scene of the accident, and witness statements.
After you or someone you care about has been injured in a truck accident, or if you have lost a loved one in a fatal truck accident, you will need skilled legal help. Our New Jersey truck accident lawyers can help you recover damages for your medical bills, lost wages, pain and suffering, and other losses. Call our office at 732-777-0100, or complete our contact form to arrange a free consultation with an experienced truck accident lawyer in Edison, Red Bank, or Toms River. We also offer free home and hospital visits.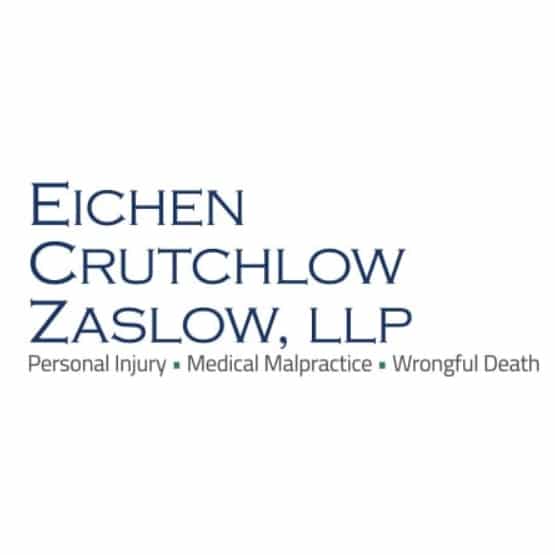 Eichen Crutchlow Zaslow, LLP has purposely remained small in size, because it is important to us that we get to know our clients and their needs. Larger NJ injury firms may churn out case after case, but that's not how we operate. Partners Barry Eichen, William Crutchlow, and Daryl Zaslow have created a firm with the resources to handle complex litigation, and a team that takes your case personally.
Find out more about Eichen Crutchlow Zaslow, LLP