The Top 10 Most Dangerous Highways in New Jersey
According to the most recent data available, 2017 was a deadly year on New Jersey highways. In fact, it was the deadliest year on New Jersey highways since 2007. Some roadways tend to have more accident hotspots than others. One stretch of highway here in the Garden State is so accident-prone, it averages at least one vehicle crash each day.
Each year, the New Jersey Department of Transportation (NJDOT) releases a report detailing car accident statistics from the previous year. This report includes data collected from every highway in the state, and statistics for the New Jersey Turnpike and the Garden State Parkway come from the State Police.
Following are the top 10 most dangerous highways in New Jersey.
Route 27. Stretching 52 miles through several towns and shopping center districts, vehicles exiting and entering this highway can be dangerous. In 2017, Route 27 saw 10 fatalities from vehicle accidents.
Route 78. Route 78 is 55 miles long and sees a huge amount of traffic (over 150,000 vehicles every day). Eleven people were killed in accidents on 78 in 2017.
Route 9. Another highway with 11 fatalities, Route 9 stretches from Cape May to the George Washington Bridge, with heavy traffic in Middlesex and Monmouth Counties.
Route 130. Located in Burlington County, Route 130 is not only risky for drivers, but also has a high pedestrian accident rate. In 2017, 13 people were killed in car accidents.
Route I-295. With another 13 fatalities in 2017, Route 295 has heavy daily traffic (over 110,000 vehicles) that likely contributes to its inclusion on this list.
Route 30. Spanning about 60 miles in South Jersey, Route 30 saw 13 fatalities in 2017.
Route 1. This highway runs between Trenton and the George Washington Bridge. Car crash deaths increased from 11 in 2016 to 15 in 2017.
Route I-80. In North Jersey, Route 80 sees heavy traffic – the Passaic County span of highway can average 145,000 vehicles a day. Traffic accidents caused 16 deaths in 2017.
New Jersey Turnpike. It probably comes as no surprise that numbers 9 and 10 on this list are the two biggest highways in the state. With the Turnpike clocking in at 148 miles long including connecting roads, the Turnpike has long been considered a deadly highway; 21 drivers lost their lives in accidents in 2017.
Garden State Parkway. The Parkway sees more and more traffic volume every year. However, even though there were 25 traffic accident deaths in 2017, it was a decrease from 32 in 2016.
If you were injured in a vehicle accident by a careless or reckless driver, talk to the attorneys at Eichen Crutchlow Zaslow, LLP. Our legal team will protect your rights to compensation and hold the guilty parties responsible. We have offices in Edison, Red Bank, or Toms River, New Jersey. Call us today for a consultation at 732-777-0100 or fill out our contact form.
Related Content: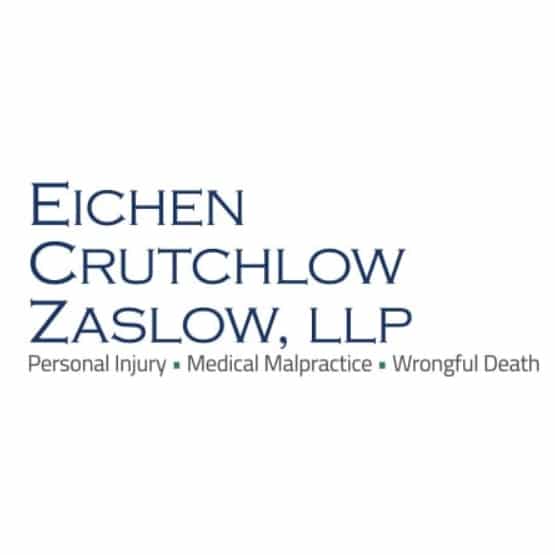 Eichen Crutchlow Zaslow, LLP has purposely remained small in size, because it is important to us that we get to know our clients and their needs. Larger NJ injury firms may churn out case after case, but that's not how we operate. Partners Barry Eichen, William Crutchlow, and Daryl Zaslow have created a firm with the resources to handle complex litigation, and a team that takes your case personally.
Find out more about Eichen Crutchlow Zaslow, LLP