How Much Car Insurance Do NJ Drivers Really Need?
Determining the right amount of car insurance for you and your family requires some knowledge about the minimum insurance requirements in New Jersey, your options, and how that compares to your personal situation. In truth, the answer is usually "More than think you do."
The privilege of operating a motor vehicle in the state of New Jersey comes with the requirement to maintain a minimum amount of liability insurance coverage. Below we cover what these mandatory minimums are, in addition to all other potential coverages you may need.
Mandatory minimum car insurance coverage in NJ
There are four specific coverages you are required to have with an auto policy in the state of New Jersey, with specified minimum coverage values. These are as follows.
Bodily Injury Liability: This coverage, which includes $15,000 per person and $30,000 per accident, protects you against lawsuits or claims filed against you by an injured driver for an accident you caused.
Property Damage Liability: This coverage provides $5,000 per accident to pay for damage to the property of another party due to an accident you caused – for instance, crashing into another person's fence or vehicle.
Uninsured Motorists Coverage: This coverage, which includes $15,000 per person, $30,000 per accident, and $5,000 for property damage, provides financial protection for you in the aftermath of an accident with an individual who is uninsured or underinsured.
Personal Injury Protection (PIP): This coverage provides $15,000 per person, per accident, to help pay medical bills for injuries sustained in a car accident by you or others under your policy. This insurance pays out regardless of fault.
Additional coverage options in NJ
You may be required to carry non-mandatory types of coverage in New Jersey if you finance or lease your vehicle. Lending institutions usually require collision and comprehensive insurance. Damage to your vehicle that results from you colliding with another vehicle or object is covered by collision insurance. If an outside source such as vandalism, natural disaster, animal, or falling object caused the damage to your vehicle, that damage is usually covered by comprehensive insurance.
Gap insurance can be quite helpful if you experience a total loss. It covers the dollar amount you owe on your vehicle loan minus the worth of the vehicle when the loss occurred.
So how much car insurance should I buy?
The Centers for Disease Control and Prevention (CDC) reports that in 2018, there were 580 traffic fatalities in New Jersey. Between medical and work loss costs, these traffic deaths cost 798 million dollars. The CDC data did not include the costs of crashes where people were critically injured but survived, which means it is safe to estimate that the cost of car accidents in New Jersey was well over a billion dollars that year.
If you suffer a life-altering, catastrophic injury, the minimum insurance requirements are not going to be enough, even if you have health insurance coverage to use at the hospital.
New Jersey residents have the option of purchasing a standard auto insurance policy. For example, your car insurance policy consisting of "standard" coverage might include bodily injury liability at $50,000/$100,000, property damage liability and $50,000 per accident or more, and PIP at $100,000.
Someone looking for maximum coverage may opt for a policy that includes the required liability limits and comprehensive and collision lines of coverage, in addition to full tort coverage, gap insurance and a personal umbrella that extends the limits on all liability lines. That may include bodily injury liability at $250,000/$500,000, property damage liability at $100,000, PIP at $250,000, and UIM/UM at $250,000/$500,000.
The New Jersey car crash attorneys at Eichen Crutchlow Zaslow, LLP have the experience and resources to thoroughly investigate the cause of your accident and hold liable parties responsible under the law. We can fight on your behalf for the full compensation you deserve for your injuries or injuries sustained by your loved ones. To arrange a free case review, give us a call today at 732.777.0100 or complete our contact form. From our offices in Toms River, Edison, and Red Bank, we serve clients throughout the state of New Jersey.
Related Content: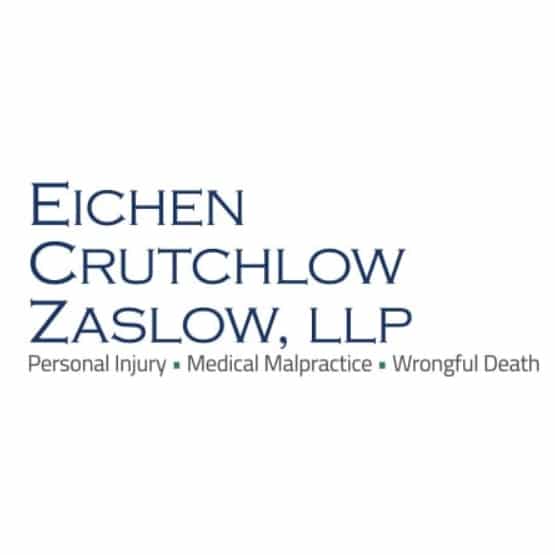 Eichen Crutchlow Zaslow, LLP has purposely remained small in size, because it is important to us that we get to know our clients and their needs. Larger NJ injury firms may churn out case after case, but that's not how we operate. Partners Barry Eichen, William Crutchlow, and Daryl Zaslow have created a firm with the resources to handle complex litigation, and a team that takes your case personally.
Find out more about Eichen Crutchlow Zaslow, LLP