Why Is the NJ Turnpike So Dangerous?
Drivers traveling through the state of New Jersey encounter many challenges and hazards. There are a lot of cars on our roads at any given time, and our massive highways and interstates are legendary.
The New Jersey Turnpike is the second deadliest highway in NJ, surpassed only by the Garden State Parkway. Over the years, the Turnpike has been expanded and lengthened to 148 miles, and now includes 14 lanes in some locations. In any given year, drivers accumulate more than 5.5 billion miles on the Turnpike. The volume of traffic handled by this road makes it a prime location for many car and commercial truck accidents.
The plan to widen the Turnpike may actually make things worse
The New Jersey Turnpike Authority recently passed the most extensive road widening project this stretch of highway has seen in decades. Goals of the project include increasing the capacity of the Turnpike by nearly one million cars per hour, involving the addition of more than 450 lane miles. The plan appropriates $16 billion to widen various locations along the Turnpike and Garden State Parkway.
Additionally, the project replaces a bridge between Pennsylvania and New Jersey and installs a cashless toll payment system. However, critics of the plan strongly assert that adding capacity to the Turnpike in an effort to reduce congestion will actually increase traffic delays. According to the critics, this is because widening the highway simply relocates the position of bottlenecks and results in clogging up the roads into which the highway feeds.
Beyond the fact that construction accidents often occur during highway construction, opponents of the projects also point out that Turnpike commuters, because of increased tolls and congestion, will pay 600 dollars more every year during their commute to work. Environmentalists are calling on Governor Murphy to veto the Turnpike upgrade and toll increase plan, contending that it will have a negative impact on his previous Executive Order 100, which is intended to reduce air pollution in the state.
The New Jersey truck and construction accident attorneys at Eichen Crutchlow Zaslow, LLP understand the various hazards drivers on large highways like the Turnpike can encounter. Accidents at highway speeds, particularly those that involve large commercial trucks, can result in devastating injuries. If you or a loved one sustained serious injuries in an accident on the New Jersey Turnpike or any other NJ highway, we have the resources and experience to hold the responsible parties liable.
To arrange a free consultation about your case, call us today at 732.777.0100, or leave us a message through our contact form. We handle cases throughout the state from our offices in Red Bank, Toms River, and Edison.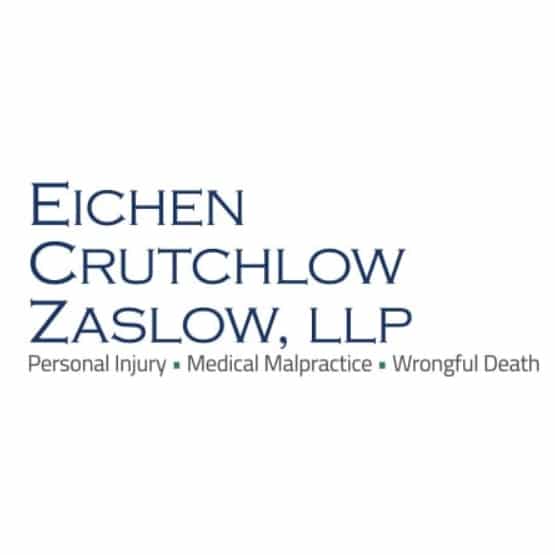 Eichen Crutchlow Zaslow, LLP has purposely remained small in size, because it is important to us that we get to know our clients and their needs. Larger NJ injury firms may churn out case after case, but that's not how we operate. Partners Barry Eichen, William Crutchlow, and Daryl Zaslow have created a firm with the resources to handle complex litigation, and a team that takes your case personally.
Find out more about Eichen Crutchlow Zaslow, LLP