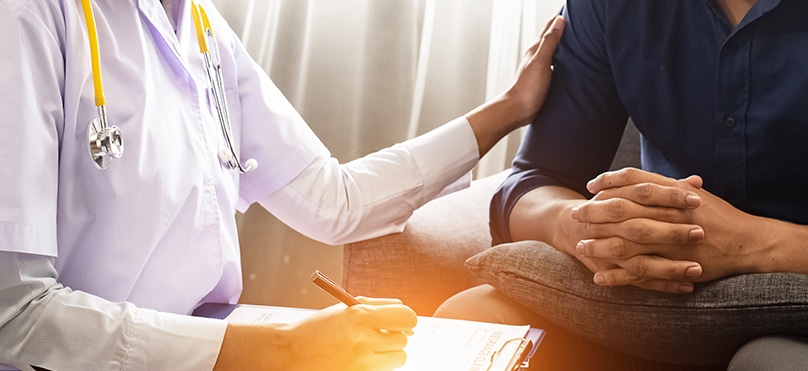 Medical Malpractice Attorneys in Edison, New Jersey
Representing those injured by medical negligence in Middlesex County
You see your doctor or surgeon for one reason – to stay healthy or get better. When the complete opposite happens and you end up worse, it can feel like your doctor betrayed your trust.
When your medical provider deviates from the normal standard of care and you or a loved one suffer injury or harm, that constitutes medical malpractice. Your New Jersey health care professionals are required to act in accordance with the standard of care expected for people in their profession. That is their responsibility to you. If they fail in that responsibility, they could be liable for your damages.
Navigate this page:
Some of the hospitals and medical centers around Edison include:
Here is the State Board of Medical Examiners Complaint Form (your lawyer can explain this further)
The majority of health care professionals, providers, and facilities are safe and provide excellent care. However, in the cases where mistakes are made and negligence occurs, a patient's life can change forever.
The Edison medical malpractice attorneys at Eichen Crutchlow Zaslow, LLP fight tenaciously for the rights of people whose doctors have violated the standard of care when treating their medical conditions. Our Middlesex County medical malpractice lawyers strive to hold negligent health professionals responsible when they harm their patients.
Common medical malpractice claims in Middlesex County
Our Edison medical malpractice attorneys have an extensive record of successful verdicts and settlements with medical malpractice and negligence cases. Although every case is unique, we do see some common cases from our clients, including the following:
Contact our legal team for a free consultation if you or a loved one has suffered injury from suspected medical malpractice.
Liability for medical malpractice in New Jersey
Liability for medical errors and negligence in Edison and throughout the state isn't only limited to physicians. Any type of health care professional or entity can commit medical malpractice, including:
Doctors
Nurses
Nurse practitioners
Dentists
Pharmacists
OB-GYNs
Specialists
Hospitals
Walk-in medical clinics
We have years of experience standing up for victims of malpractice, and we'll painstakingly investigate your claim to find out who is responsible and liable for your injuries. Our record of financial recovery for medical malpractice cases in New Jersey exceeds 0 million.
How your Middlesex County medical malpractice lawyer can help
Malpractice cases require intensive knowledge of the law, medicine, and collaboration with many individuals and organizations simultaneously. Our skilled and experienced medical malpractice attorneys can assist you with this process.
If you believe you've suffered harm from malpractice, you should reach out to a medical negligence attorney as soon as possible. The New Jersey statute of limitations allows two years from the date the negligence occurred. However, your medical malpractice attorney can explain the finer points of this law.
At Eichen Crutchlow Zaslow, our team works tenaciously on your case, including:
Evaluation and guidance by attorneys who specialize in malpractice
Detailed and thorough investigation of the situation to determine liable parties
Arrange expert testimony and witnesses
Negotiate and handle insurance companies on your behalf
Advocate and fight for you during negotiations and in the courtroom
We know medical errors can lead to devastating injuries that can change the lives of you and your family forever. If you were harmed due to the carelessness or error of a medical professional, we will fight to get you the compensation you need to recover from your injuries.
What damages can a victim collect in an Edison medical malpractice case?
After a successful malpractice claim in New Jersey, there are three categories of damages to recover:
Economic damages. These compensate you for tangible financial losses, like medical bills, lost wages, and other expenses (like physical therapy or other treatments).
Non-economic damages. These damages are for more intangible damages, like emotional distress or pain and suffering.
Punitive damages. Sometimes, when a party's negligence was particularly reckless or outrageous, the court may also award punitive damages. These are meant to punish the guilty party and discourage future negligent conduct. Note that these damages are the only damages that New Jersey caps – punitive damages cannot exceed five times compensatory damages or $350,000 (whichever is more).
Our practice offers a no-cost consultation to determine the details of your injuries and the conditions under which they occurred. Our Edison medical malpractice laweyrs work aggressively and respectfully to protect your rights to compensation.
Talk to an experienced Edison medical malpractice lawyer
If you or a loved one experienced harm due to medical malpractice or negligence, the Middlesex County attorneys at Eichen Crutchlow Zaslow, LLP are your smartest advocates. Our legal team is well-versed in the area of malpractice and are ready to put their knowledge to work for you. Call us at 732-777-0100 or fill out our contact form.
---
Edison, NJ Office
40 Ethel Road
Edison, NJ 08817
Telephone: 732-777-0100
Fax: 732-248-8273